Black History Month Profiles: Lafarrah Hines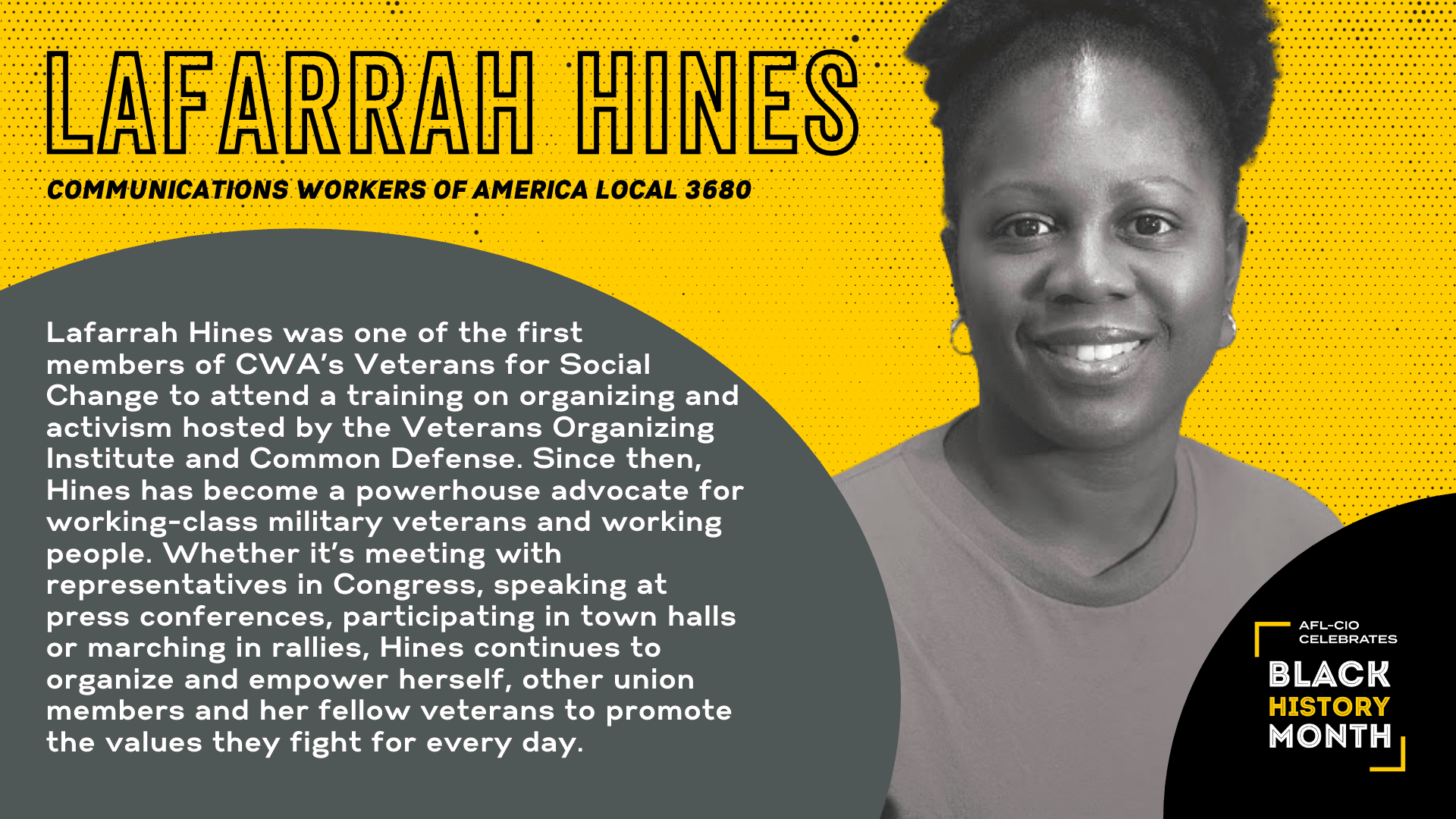 This year, for Black History Month, we're taking a look at a group of leaders who are currently active making Black history across the labor movement. Check back daily for a new profile and meet some of the people working to improve not only their community, but also to improve conditions for working people across the country. Today's profile is Lafarrah Hines.
Lafarrah Hines is a member of Communications Workers of America (CWA) Local 3680 in Fayetteville, North Carolina, and a U.S. Army veteran. Hines was one of the first members of CWA's Veterans for Social Change cohort to attend a training on organizing and activism hosted by the Veterans Organizing Institute and Common Defense, a progressive grassroots veterans organization. Ever since then Hines has become a powerhouse advocate for working-class military veterans and working people as a whole. Whether it's meeting with representatives in Congress, speaking at press conferences, participating in town halls, or marching in rallies, Hines continues to organize and empower herself, other union members and her fellow veterans to promote the values they fought for.
Kenneth Quinnell
Sun, 02/28/2021 – 07:09