Black History Month Profiles: Irvena Prymus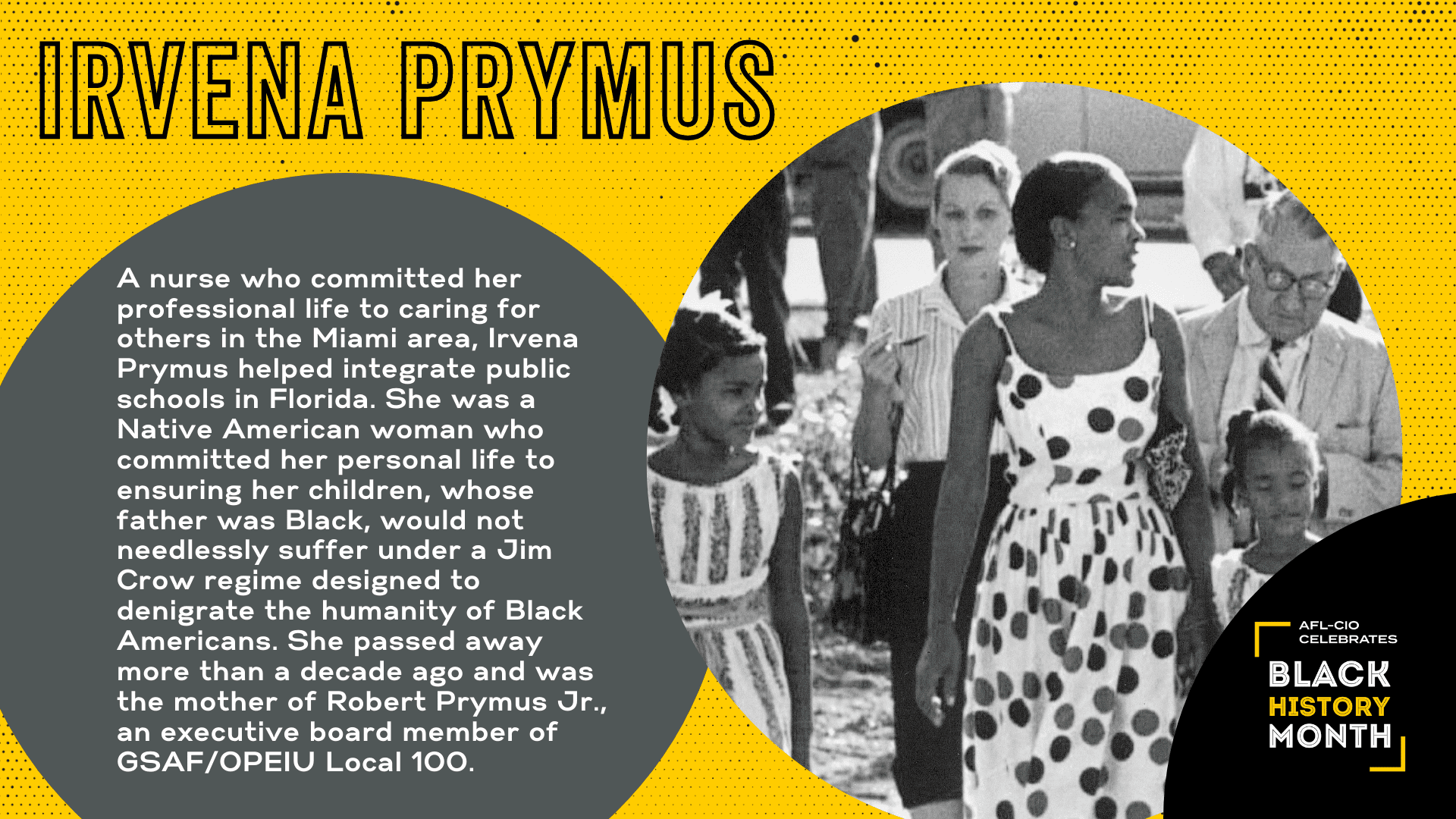 This year, for Black History Month, we're taking a look at a group of leaders who have made Black history across the labor movement. Check back daily for a new profile and meet some of the people working to improve not only the conditions in their community, but also the conditions for working people across the country. Today's profile is Irvena Prymus.
A nurse who committed her professional life to caring for others in the Miami area, Irvena Prymus helped integrate public schools in Florida. She was a Native American woman who committed her personal life to ensuring her children, whose father was Black, would not needlessly suffer under a Jim Crow regime designed to denigrate the humanity of Black Americans. 
Prymus enrolled her daughters in the Orchard Villa School in Miami-Dade County in 1959. Once reporters showed up, the principal sent the pair home. Prymus persisted, taking the school district to court and winning. From there, she fought for equality for Black Floridians in public schools, movie theaters and public beaches. She passed away more than a decade ago and was the mother of Robert Prymus Jr., an executive board member of the Government Supervisors Association of Florida (Local 100 of Office and Professional Employees). 
Read Prymus' full story on page 16 of OPEIU's White Collar magazine.
Kenneth Quinnell
Thu, 02/04/2021 – 09:16