Black History Month Profiles: Janella T. Hinds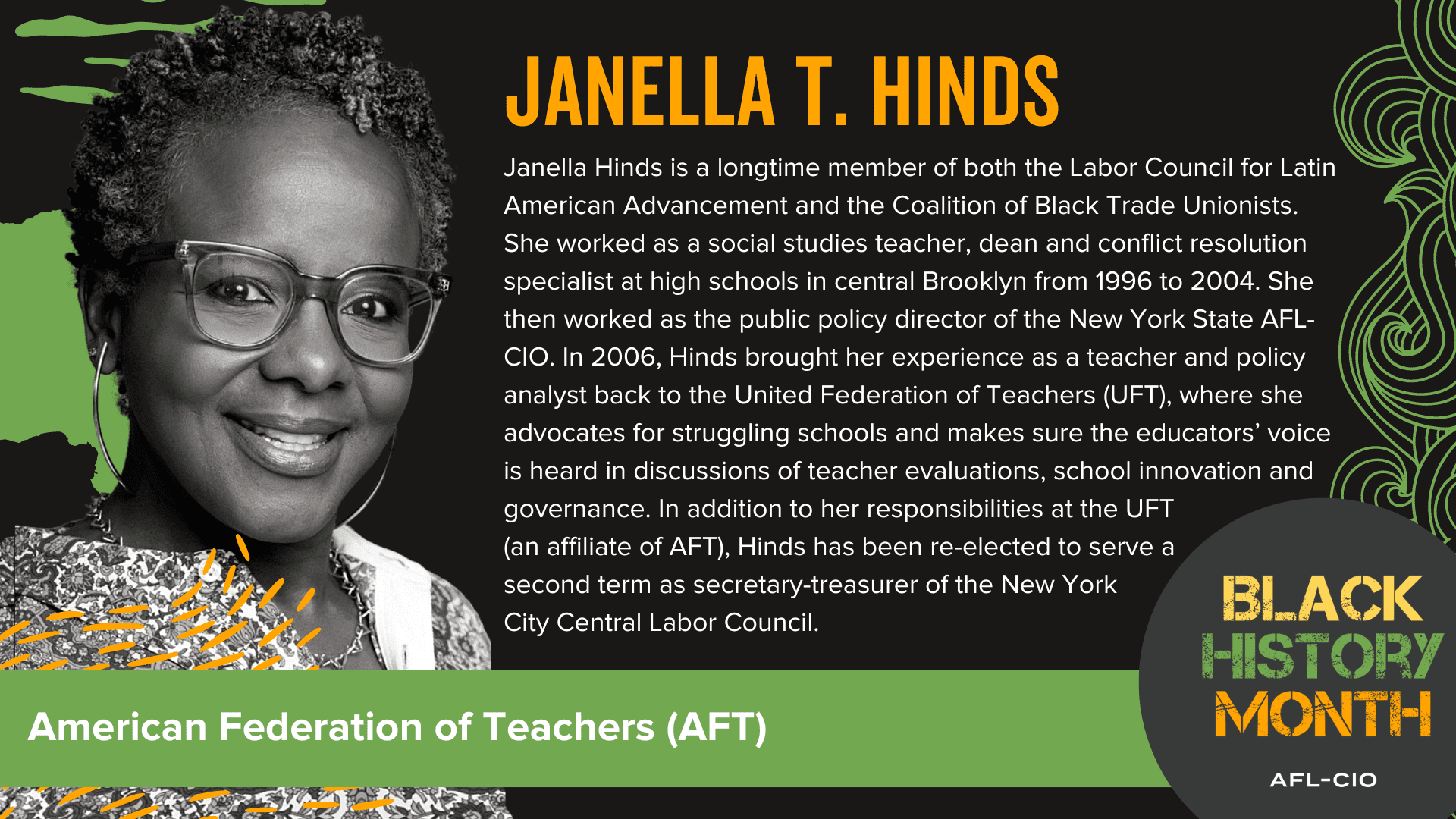 This year, for Black History Month, we're taking a look at a group of leaders who are currently active making Black history across the labor movement. Check back daily for a new profile and meet some of the people working to improve not only their community, but also to improve conditions for working people across the country. Today's profile is Janella T. Hinds of the American Federation of Teachers (AFT).
Janella Hinds is a longtime member of both the Labor Council for Latin American Advancement and the Coalition of Black Trade Unionists. She worked as a social studies teacher, dean and conflict resolution specialist at high schools in central Brooklyn from 1996 to 2004. She then worked as the public policy director of the New York State AFL-CIO. In 2006, Hinds brought her experience as a teacher and policy analyst back to the United Federation of Teachers where she advocates for struggling schools and makes sure the educator's voice is heard in discussions of teacher evaluations, school innovation and governance. In addition to her responsibilities at the UFT (an affiliate of AFT), Hinds has been re-elected to serve a second term as secretary-treasurer of the New York City Central Labor Council.
Kenneth Quinnell
Sun, 02/05/2023 – 09:47