Black History Month Profiles: Ron Carter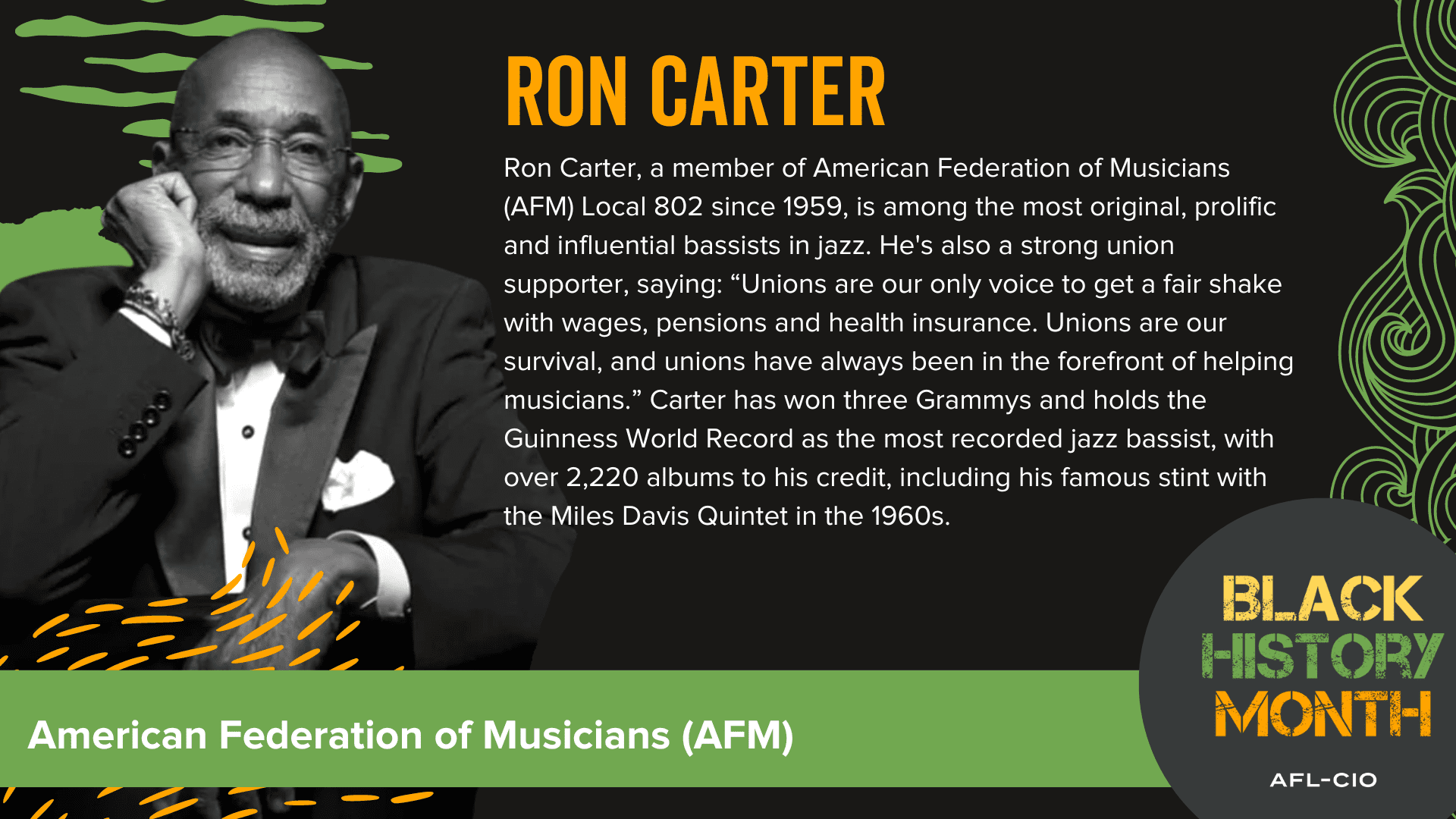 This year, for Black History Month, we're taking a look at a group of leaders who are currently active making Black history across the labor movement. Check back daily for a new profile and meet some of the people working to improve not only their community, but also to improve conditions for working people across the country. Today's profile is Ron Carter of the American Federation of Musicians (AFM).
Ron Carter, a member of American Federation of Musicians (AFM) Local 802 since 1959, is among the most original, prolific and influential bassists in jazz. He's also a strong union supporter, saying: "Unions are our only voice to get a fair shake with wages, pensions and health insurance. Unions are our survival, and unions have always been in the forefront of helping musicians." Carter has won three Grammys and holds the Guinness World Record as the most recorded jazz bassist, with over 2,220 albums to his credit, including his famous stint with the Miles Davis Quintet in the 1960s.
Kenneth Quinnell
Sat, 02/04/2023 – 09:47