Black History Month Profiles: Veronica Hopkins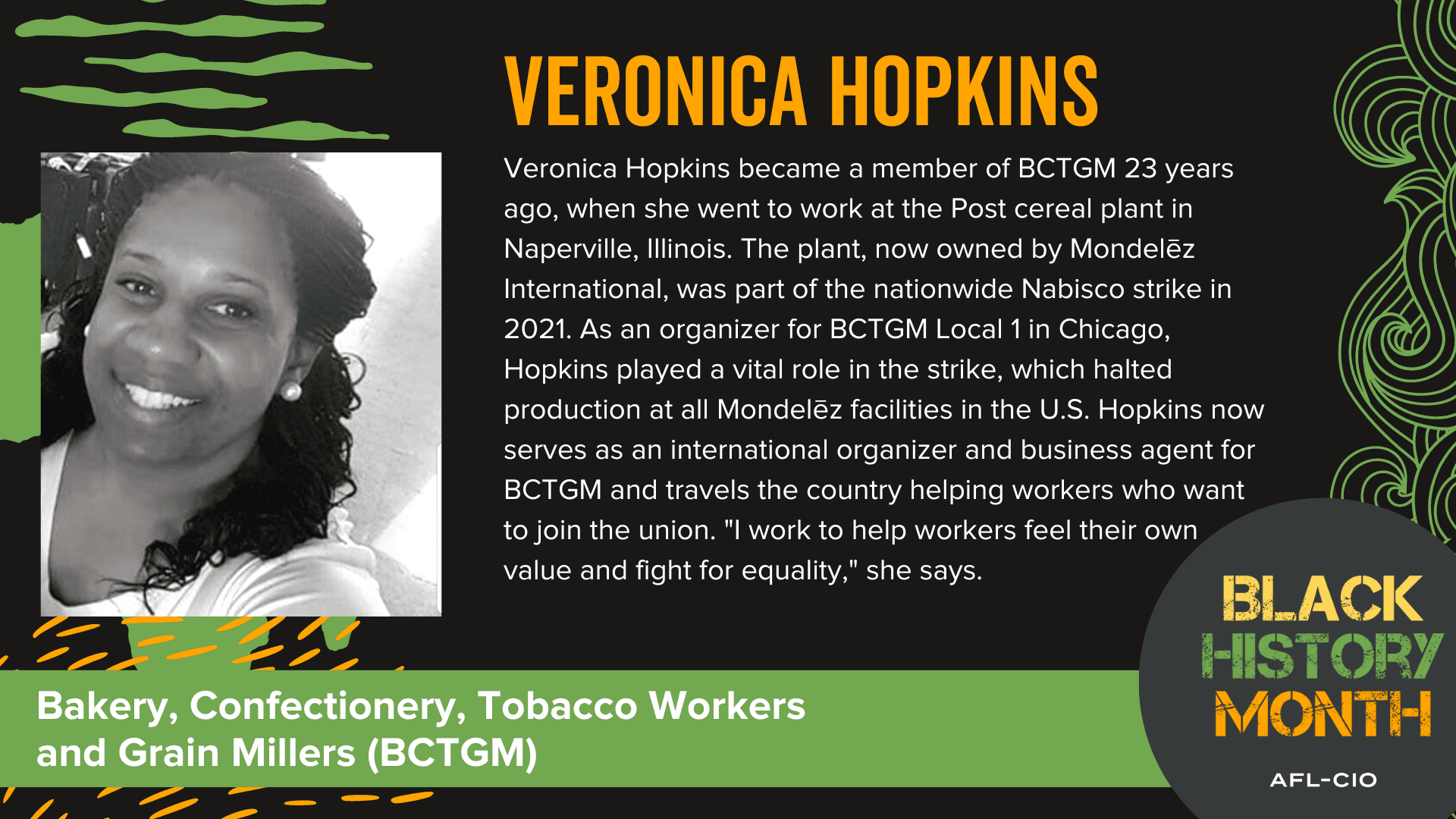 This year, for Black History Month, we're taking a look at a group of leaders who are currently active making Black history across the labor movement. Check back daily for a new profile and meet some of the people working to improve not only their community, but also to improve conditions for working people across the country. Today's profile is Veronica Hopkins of BCTGM.
Veronica Hopkins became a member of BCTGM 23 years ago, when she went to work at the Post cereal plant in Naperville, Illinois. The plant, now owned by Mondelēz International, was part of the nationwide Nabisco strike in 2021. As an organizer for BCTGM Local 1 in Chicago, Hopkins played a vital role in the strike, which halted production at all Mondelēz facilities in the U.S. Hopkins now serves as a international organizer and business agent for BCTGM and travels the country helping workers who want to join the union. "I work to help workers feel their own value and fight for equality," she says.
Kenneth Quinnell
Mon, 02/06/2023 – 10:20