Do You Know Where Your Nabisco Treats Are Made?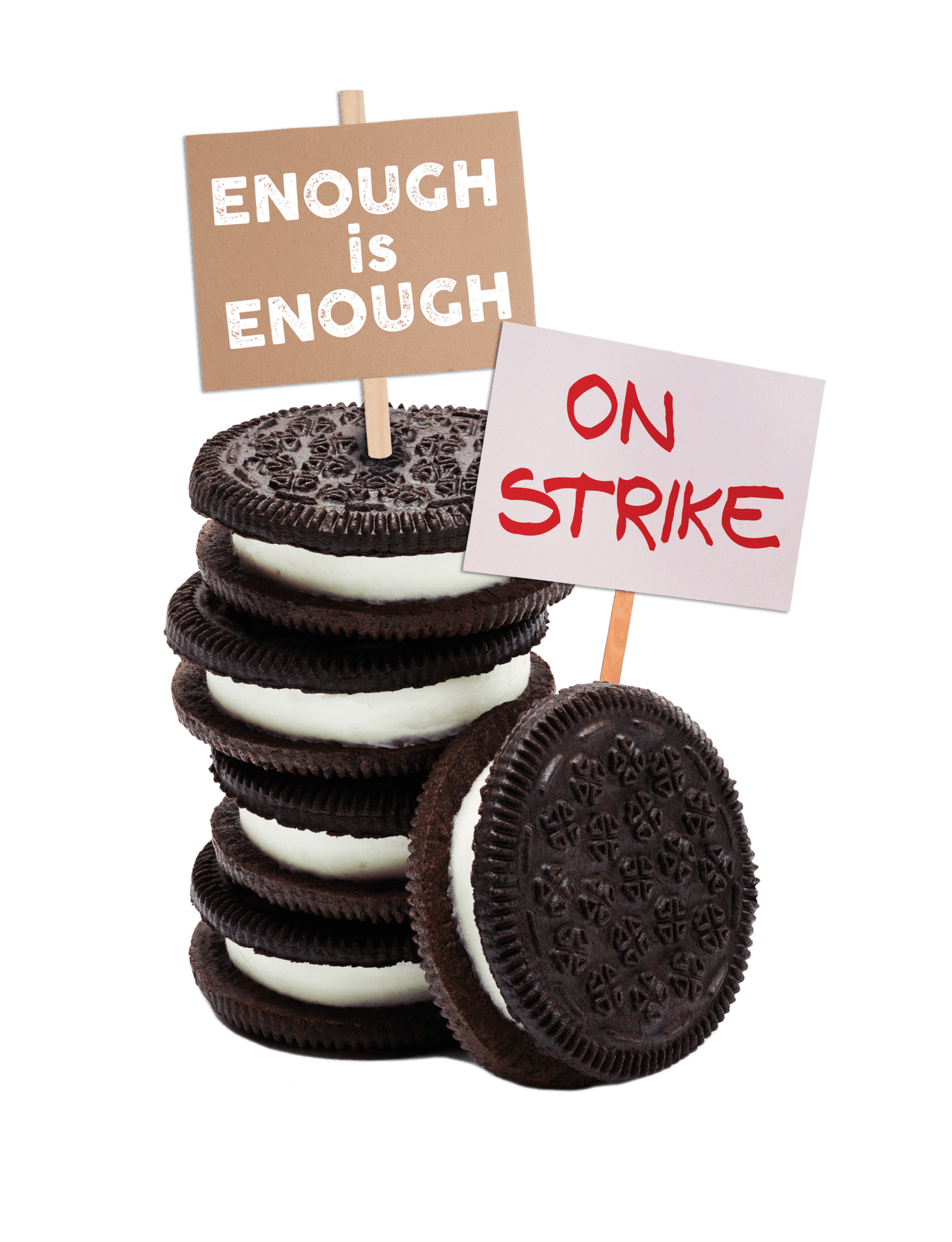 Members of the Bakery, Confectionery, Tobacco Workers and Grain Millers (BCTGM) working at Nabisco plants throughout the United States take great pride in producing the iconic products that have been a part of millions of Americans' lives for more than 50 years. Workers at five Nabisco locations in the United States are currently on strike. 
BCTGM International President Anthony Shelton said:
Nabisco workers in all five locations are saying strong and clear: stop exporting our jobs to Mexico and end your demands for contract concessions. The BCTGM will take all appropriate action necessary in order to reach a contract settlement that treats Nabisco workers fairly and equitably.
The BCTGM continues a public education campaign encouraging Americans to "Check the Label" to support America's jobs by ensuring our favorite Nabisco products are produced in America before purchasing. Through a simple label check, together we can send a powerful message in support of American jobs and products by rejecting those made at poverty-level wages and in unregulated work conditions.
Support Nabisco workers in the United States in the following ways:
1. Check the Label: There are two ways to know if your Nabisco snacks are made in the U.S. or Mexico:
Check for the words "Made in Mexico" under the ingredient list.
Check the plant identification code, which is part of the expiration date code: do not buy if the initials MM or MS are listed. The initials AE, AH, AZ and XL all indicate American-made products.
2. Tell your grocery or convenience store manager to only stock made in America Nabisco products.
Send a clear message to companies like this that we will not accept the outsourcing of good American jobs or the American middle class. Do not buy the snacks being produced by Nabisco, whose parent company is Mondelēz International, in Mexico. Check the label and only buy American-made.
Kenneth Quinnell
Wed, 08/25/2021 – 09:22