National Hispanic Heritage Month Profiles: Camila Turrieta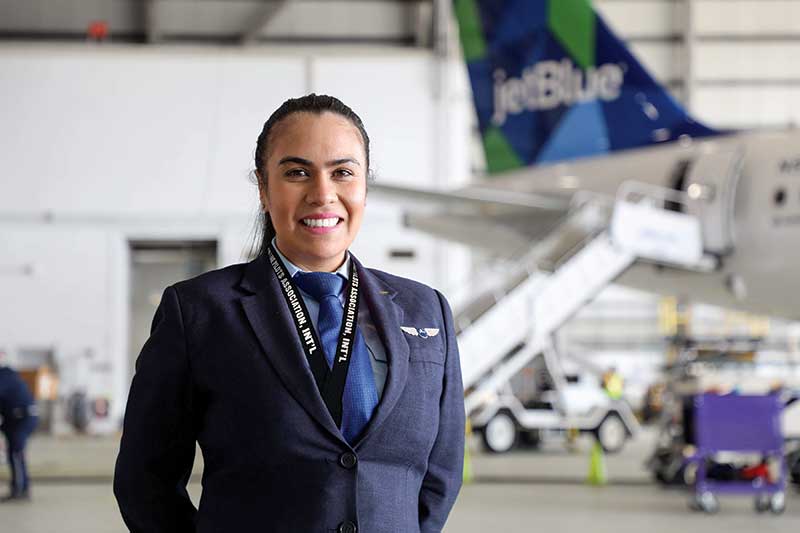 Throughout National Hispanic Heritage Month, the AFL-CIO will be profiling labor leaders and activists to spotlight the diverse contributions Hispanics and Latinos have made to our movement. Today's profile features Camila Turrieta.
First Officer Camila Turrieta is committed to helping others overcome barriers and obstacles to achieve their dreams of flying through her work as chair of ALPA's President's Committee for Diversity & Inclusion. When she's not out flying the line for JetBlue, Turrieta advocates for diversity, equity and inclusion on the flight deck, with a particular focus on reaching out to communities and those with backgrounds historically underrepresented within the piloting profession and the larger aviation industry.
Kenneth Quinnell
Fri, 10/15/2021 – 10:00