Service + Solidarity Spotlight: IBEW Goes All-In for Georgia's Runoff Election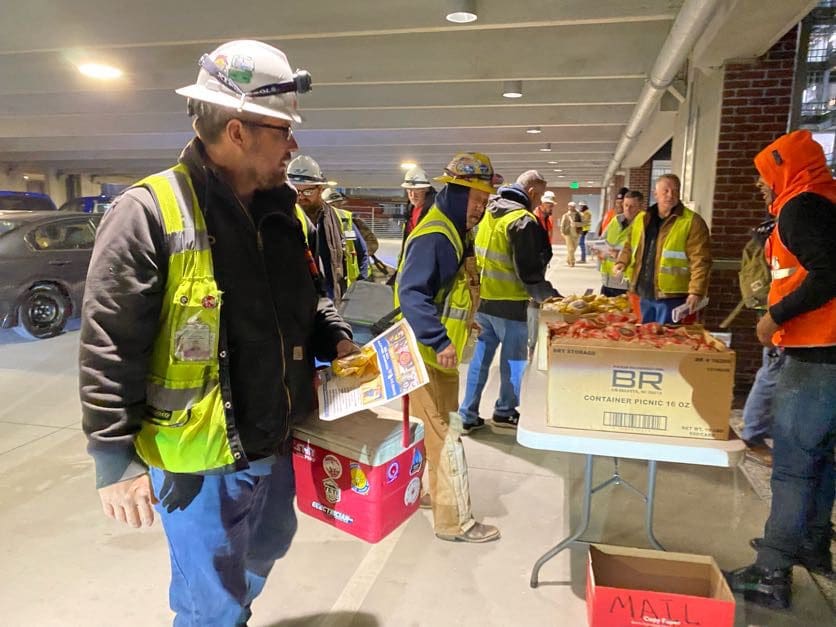 Working people across the United States have stepped up to help out our friends, neighbors and communities during these trying times. In our regular Service + Solidarity Spotlight series, we'll showcase one of these stories every day. Here's today's story.
The Electrical Workers (IBEW) union is executing a key element of the labor movement's political organizing program in Georgia by holding worksite visits focused on the issues and the candidates who will fight for working families. Sen. Raphael Warnock, who is endorsed by unions, is running a strong runoff campaign in the Peach State, and his win would provide a key vote for our pro-labor agenda in the Senate.
IBEW leaders and volunteers visited hundreds of members of IBEW Local 613 working at the Children's Healthcare of Atlanta and QTS Data Centers last week. There are plans to hold additional worksite visits this week at Facebook and several manufacturing plants.
Kenneth Quinnell
Wed, 11/30/2022 – 09:46