Service + Solidarity Spotlight: Labor Celebrates Win in Beaumont Mayoral Runoff Election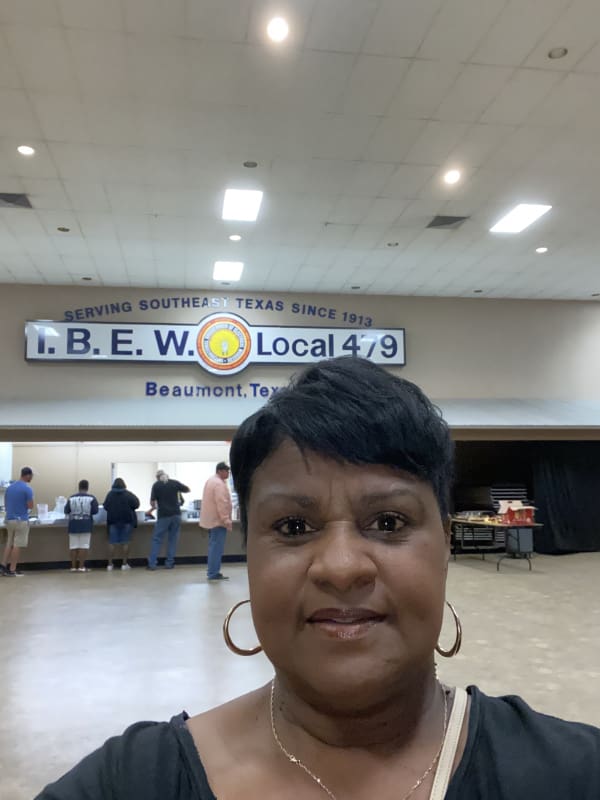 Working people across the United States have stepped up to help out our friends, neighbors and communities during these trying times. In our regular Service + Solidarity Spotlight series, we'll showcase one of these stories every day. Here's today's story.
Announcing the victory of union sister Robin Donatta Mouton, the Texas AFL-CIO reported the following:
Across Texas, the labor movement is celebrating the June 19 election victory by Communications Workers of America (CWA) member Robin Donatta Mouton in a runoff for mayor of Beaumont.
The Sabine Area Central Labor Council worked mightily and indispensably in a coalition that brought in the win, knocking on thousands of doors, phoning union members across the city, holding events around voter participation and, ultimately, contributing heavily to a turnout that was both elevated by the standard of a Juneteenth/Father's Day weekend election and significantly larger than the May election that set up the runoff.
Justin Cooper, secretary-treasurer of the central labor council (CLC) and president of the Electrical Workers (IBEW) Local 479, said: "We showed the entire City of Beaumont what Texas labor can do. They now know the undeniable strength of working people and solidarity." 
Texas AFL-CIO President Rick Levy (CWA) said the labor council's stellar work supporting Mouton culminates a local election cycle in which CLCs fully renewed labor's political ground game and scored 14 significant victories in local races as the COVID-19 pandemic receded.
Levy also highlighted the work of CWA on behalf of one of their own.
"The resources and focus of the CWA in this election matched the historic stakes of the outcome," Levy said.
"We are celebrating a historic victory in Beaumont, Texas," said CWA District 6 Vice President Claude Cummings. "We not only elected the first Black female Mayor in the city's history, but a CWA activist and AT&T retiree who truly knows and lives working class values. Robin Mouton needs no coaching on what it takes to improve the lives of working families." 
Read the full statement here.
Kenneth Quinnell
Mon, 06/28/2021 – 08:32