Service + Solidarity Spotlight: Labor Movement Mobilizes as Texas Recovers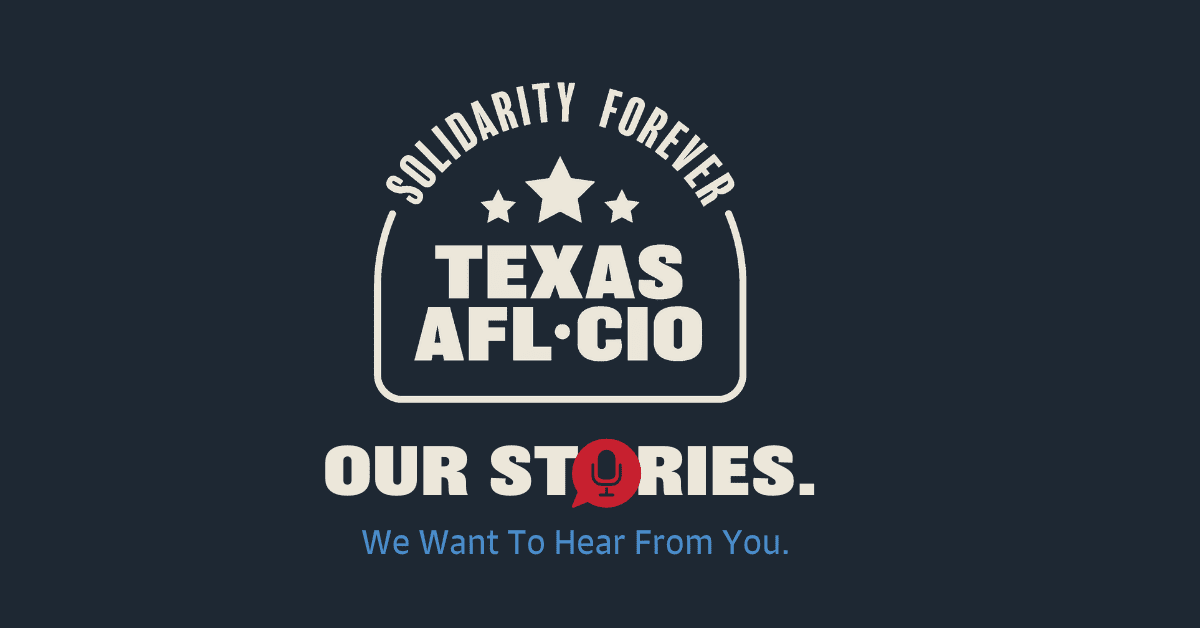 Working people across the United States have stepped up to help out our friends, neighbors and communities during these trying times. In our regular Service + Solidarity Spotlight series, we'll showcase one of these stories every day. Here's today's story.
The unprecedented winter storms of recent days have left millions in Texas reeling with no electricity or running water. The energy capital of the world was suddenly shut down and the loss of basic services left dozens dead. But in difficult times, the labor movement always shows up. Throughout the state and the country, union members are mobilizing to respond.
AFL-CIO President Richard Trumka (UMWA) is closely monitoring the situation and has offered the help of the national federation. In California, the Los Angeles County Federation of Labor, under the leadership of President Ron Herrera (IBT), is working to deliver bottled water and food to the affected areas. Union Plus is working with the Texas AFL-CIO to provide members with hardship assistance. Roy Gillespie, the national disaster relief coordinator for the Teamsters (IBT), is coordinating the delivery of much-needed supplies into Texas from all around the country. 
The state federation is actively seeking donations to the Texas Workers Relief Fund to continue to support its central labor councils in their recovery efforts. Please donate as you are able. We'll continue to keep you updated on ways to help Texas as they begin rebuilding.
In the Lone Star State itself, workers are mobilizing to help those most affected by getting their communities up and running again. Members of the United Association of Union Plumbers and Pipefitters (UA) Local 68 in the Gulf Coast area have been sharing videos on Facebook with helpful information for residents. Union members in Austin led the delivery of thousands of pallets of water, with Austin Area AFL-CIO Council members and allies walking door to door and assessing water needs. They were joined by labor council President Jason Lopez (AFSCME). On Wednesday, the Texas AFL-CIO coordinated with the national AFL-CIO, IBT and various local unions and labor councils for a massive water delivery to Austin, Dallas and Fort Worth.
Workers in Texas are also demanding accountability. On Tuesday, Texas AFL-CIO President Rick Levy (TSEU/CWA, pictured above) issued a statement slamming the state's leadership for its failure to prepare and respond. He said it was the latest in a long list of debacles:
"As with the pandemic, as with the distribution of vaccines, as with the reliance of the often-unreachable unemployment insurance system because of 1980's computer technology, as with a foster care system under federal court orders, years of knowing neglect by political leadership who rely on reactionary partisanship that shortchanges working people made us worse off. Once again, because too many politicians believed 'free markets' would prevail, failure ensued: The lights went out, the heat vanished, the taps had no water and the help we expect was stuck in triage mode."
And through it all, the state federation is making sure its members' voices are heard. The Texas AFL-CIO has also been collecting testimonials from union members. Krissy O'Brien (AFSCME) of Austin said, "This was a completely preventable disaster and our state leadership failed us. Gov. Abbott, what did you do to prevent this from happening?"
Kenneth Quinnell
Mon, 03/01/2021 – 09:30