Service + Solidarity Spotlight: Labor-Sponsored Scholarships from Texas to Hawaii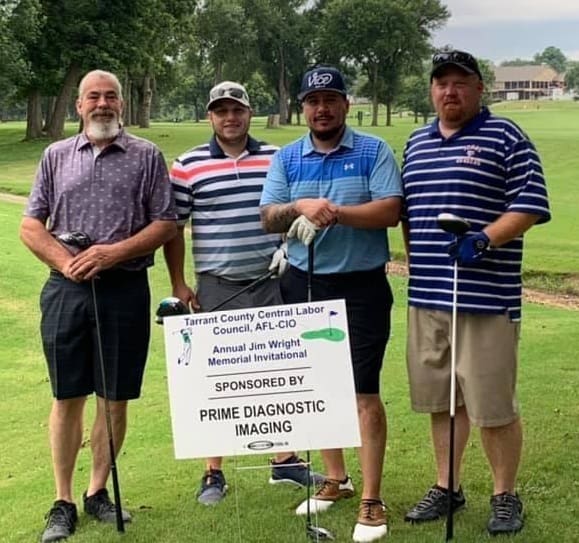 Working people across the United States have stepped up to help out our friends, neighbors and communities during these trying times. In our regular Service + Solidarity Spotlight series, we'll showcase one of these stories every day. Here's today's story.
Our labor movement consistently goes beyond the bargaining table to serve our community. In Texas, the Tarrant County Central Labor Council hosted its Annual Jim Wright Memorial Invitational golf tournament July 5 with more than 22 foursomes. The council raised funds to provide scholarships to high school seniors of affiliated union families. Event participants also heard about the need for labor law reform and filled out more than 125 postcards asking U.S. Sens. Ted Cruz and John Cornyn to vote for the Protecting the Right to Organize (PRO) Act. Office and Professional Employees (OPEIU) Local 277 and American Income Life sponsored the tournament.
The Hawaii State AFL-CIO, led by President Randy Perreira (AFSCME) also is helping to raise scholarship funds through a golf tournament—specifically, for the Hawaii Government Employees Association's (HGEA/AFSCME) Charles R. Kendall Scholarship. Kendall dedicated his life to improving the working conditions of public employees throughout Hawaii. To honor his memory, the HGEA in 1966 established the Charles R. Kendall Scholarship and Education Fund, which provides educational benefits to members and their immediate families. Fundraising events such as the golf tournament are held year-round to fund the scholarships. Through these efforts, the Kendall Fund has been able to give out more than 2,000 awards to deserving individuals.
Kenneth Quinnell
Wed, 07/21/2021 – 10:09