Service + Solidarity Spotlight: Pennsylvania AFL-CIO, Partners Host Vaccine Clinic in Harrisburg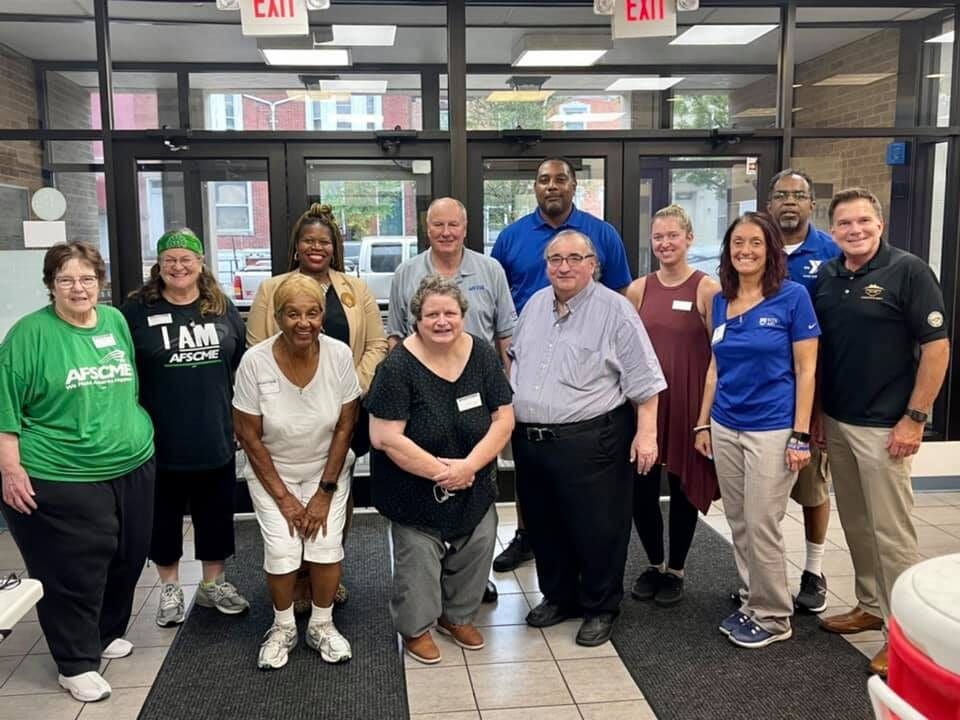 Working people across the United States have stepped up to help out our friends, neighbors and communities during these trying times. In our regular Service + Solidarity Spotlight series, we'll showcase one of these stories every day. Here's today's story.
The Pennsylvania AFL-CIO and the Harrisburg Region Central Labor Council partnered with the NAACP and Rite Aid to host a COVID-19 vaccine clinic at the Camp Curtin YMCA in Harrisburg on July 8. The clinic provided free shots to all interested parties who still sought the vaccine, including students, and union member volunteers helped staff the event.
Pennsylvania AFL-CIO President Rick Bloomingdale (AFSCME) said every shot matters because it gets our community one step closer to immunity. "It's so important right now with the state opening up, getting back to work. We want everybody to be safe, vaccinated and healthy," Bloomingdale said.
The AFL-CIO plans to keep organizing vaccine clinics, so people have a convenient opportunity to get their shots, said Bloomingdale. "The more people that get it, the safer that we'll all be. With the Delta variant going around, we've just got to make sure that people are safe and healthy."
Kenneth Quinnell
Thu, 07/22/2021 – 09:39