Service + Solidarity Spotlight: NWSLPA Ramps Up #NoMoreSideHustles Campaign Over Labor Day Weekend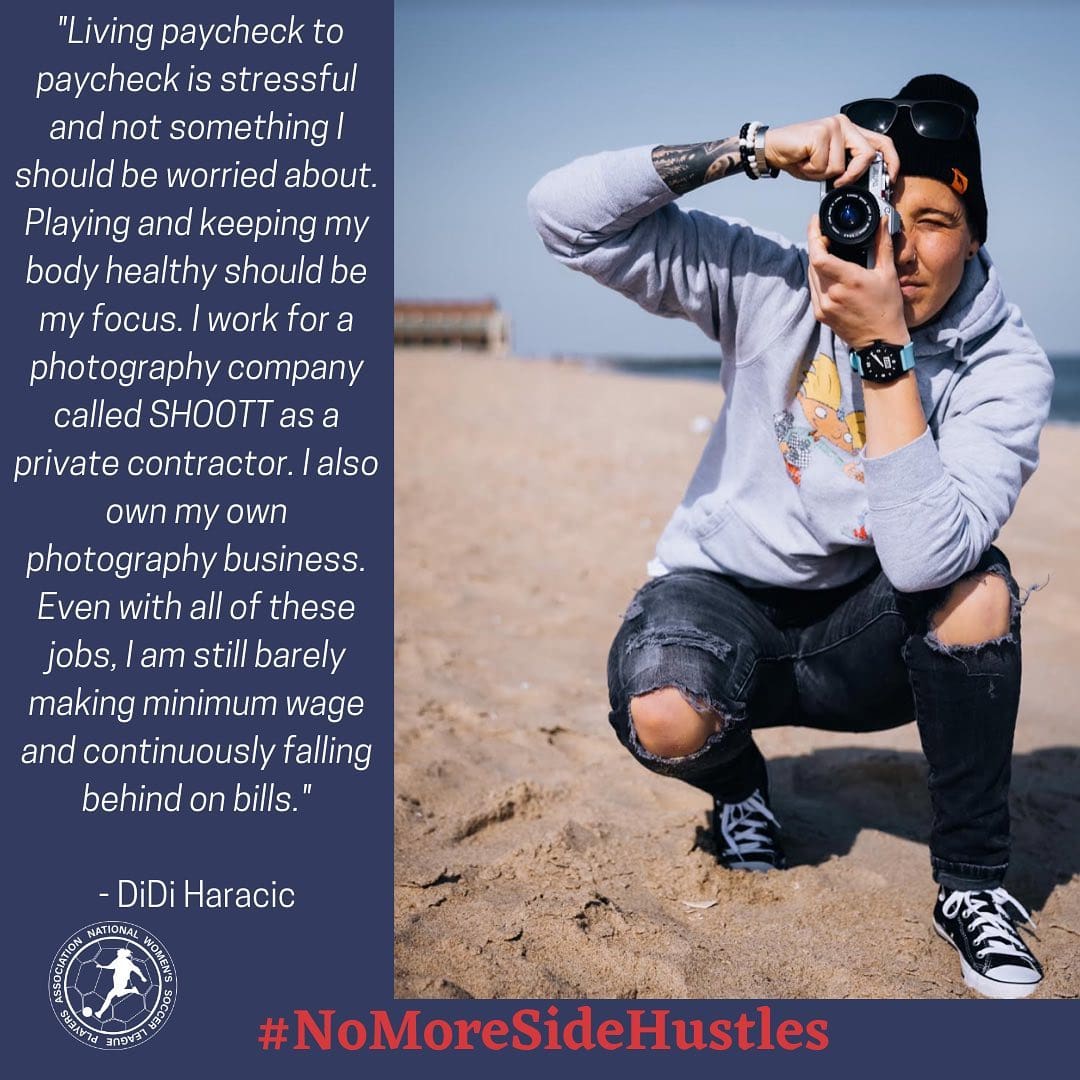 Working people across the United States have stepped up to help out our friends, neighbors and communities during these trying times. In our regular Service + Solidarity Spotlight series, we'll showcase one of these stories every day. Here's today's story.
The members of the National Women's Soccer League Players Association (NWSLPA) have been calling for fair pay with their #NoMoreSideHustles campaign. This past Labor Day weekend, the union continued its campaign by encouraging its followers on Twitter and Instagram to share their experiences having to work side jobs to make ends meet. On the union's campaign website, NoMoreSideHustles.com, the NWSLPA said that athletes of any gender should not have to work multiple jobs in addition to playing their sport professionally. In recent years, the union also has highlighted the disparity in pay between players on the U.S. men's national soccer team and the U.S. women's national soccer team. You can promote the campaign on social media using the hashtag #NoMoreSideHustles.
Kenneth Quinnell
Wed, 09/08/2021 – 09:29