Service + Solidarity Spotlight: NWSLPA Speaks Out Against Systemic Abuse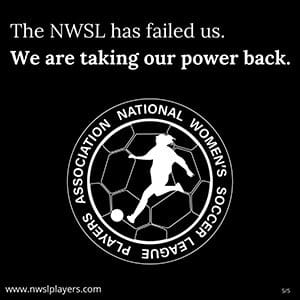 Working people across the United States have stepped up to help out our friends, neighbors and communities during these trying times. In our regular Service + Solidarity Spotlight series, we'll showcase one of these stories every day. Here's today's story.
The National Women's Soccer League (NWSL) canceled its matches last weekend in response to pressure from the NWSL Players Association (NWSLPA) amid reports in which several coaches were accused of abusing players. Two head coaches accused of abusive behavior were fired last week, another in September, and a fourth coach resigned in July amid player complaints.
"We refuse to be silent any longer," the NWSLPA said in a statement. "Our commitment as players is to speak truth to power. We will no longer be complicit in a culture of silence that has enabled abuse and exploitation in our league and in our sport."
The players association demanded the league undertake an independent investigation into the allegations of abuse, and suspend any staff member who violated or failed to report a violation of their anti-harassment policy. The NWSLPA also set up an anonymous hotline for players to report abuse and is offering psychiatric assistance for current, former or future players.
Kenneth Quinnell
Tue, 10/05/2021 – 09:30