Service + Solidarity Spotlight: Orange County Labor Federation Flips County Supervisor Seat for Working Families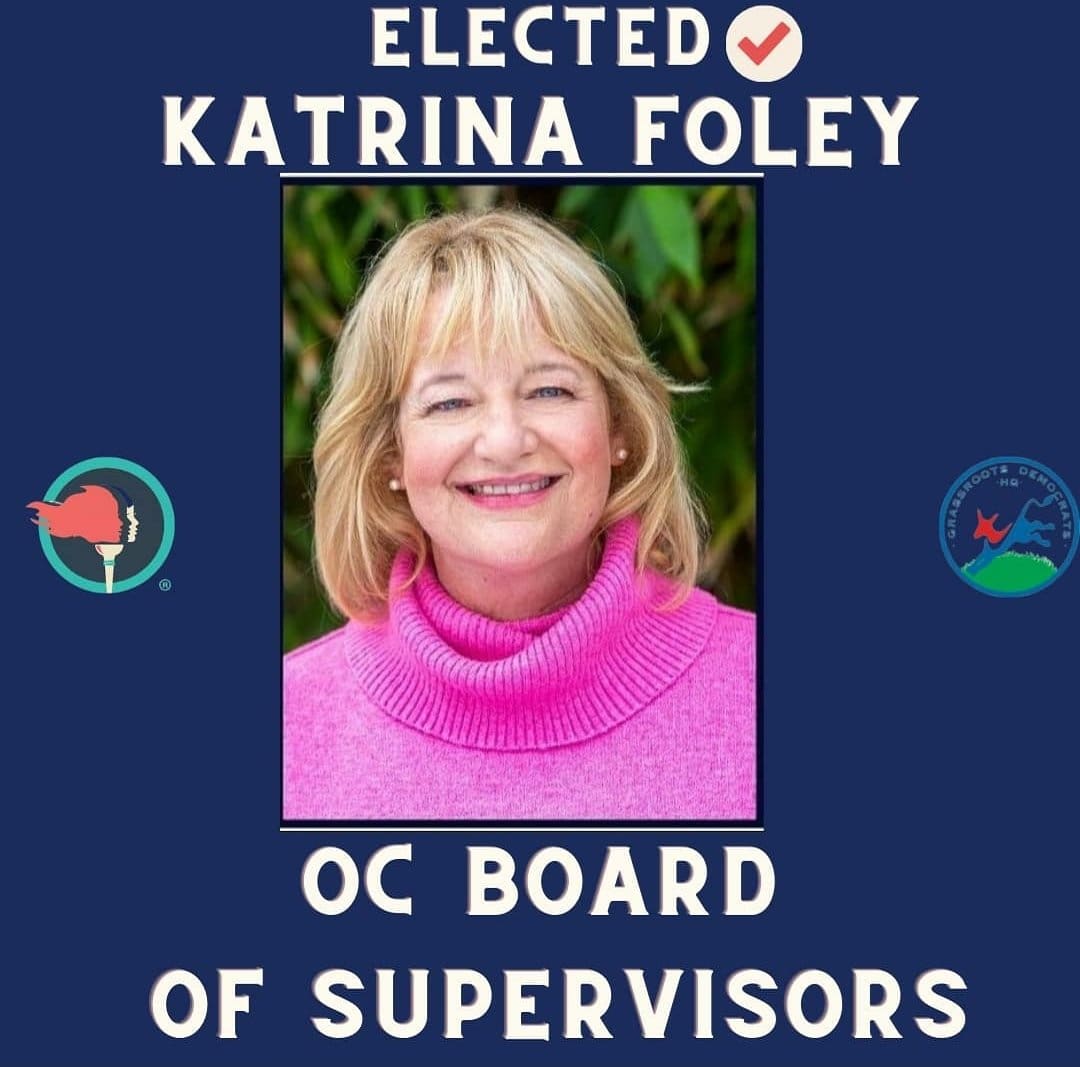 Working people across the United States have stepped up to help out our friends, neighbors and communities during these trying times. In our regular Service + Solidarity Spotlight series, we'll showcase one of these stories every day. Here's today's story.
The Orange County Labor Federation successfully flipped a seat on the Orange County Board of Supervisors, as former county Supervisor John Moorlach conceded the race to worker champion Costa Mesa Mayor Katrina Foley.
Anti-worker Republicans have now lost their 4-1 supermajority status on the board, and Foley's win introduces a new era, one with a competitive 3-2 partisan dynamic. It's the first time in decades that Democrats have two seats on the powerful board, which influences everything from homelessness to mental health services to the pandemic.
Working families fought to elect Foley by running ground campaigns and ads against Moorlach and for Foley. Financial support came from the Orange County deputy sheriffs union and from unions representing Orange County Fire Authority firefighters and hotel and restaurant workers.
Gloria Alvarado (IBT), executive director of the Orange County Labor Federation, said, "Congratulations to Supervisor-elect Katrina Foley on a resounding victory. Thank you to all our locals for your countless hours of work and support in making this victory possible. The result of this election shows the power of working families in Orange County, historically known as a conservative bastion within Southern California. We know Supervisor-elect Foley will hit the ground running, and we look forward to working with her and her team to make our county fairer for working families. Thank you to all our brothers and sisters in labor that volunteered and helped the labor federation efforts."
Kenneth Quinnell
Fri, 03/19/2021 – 08:32