Service + Solidarity Spotlight: Texas AFL-CIO Launches Groundbreaking Climate Jobs Project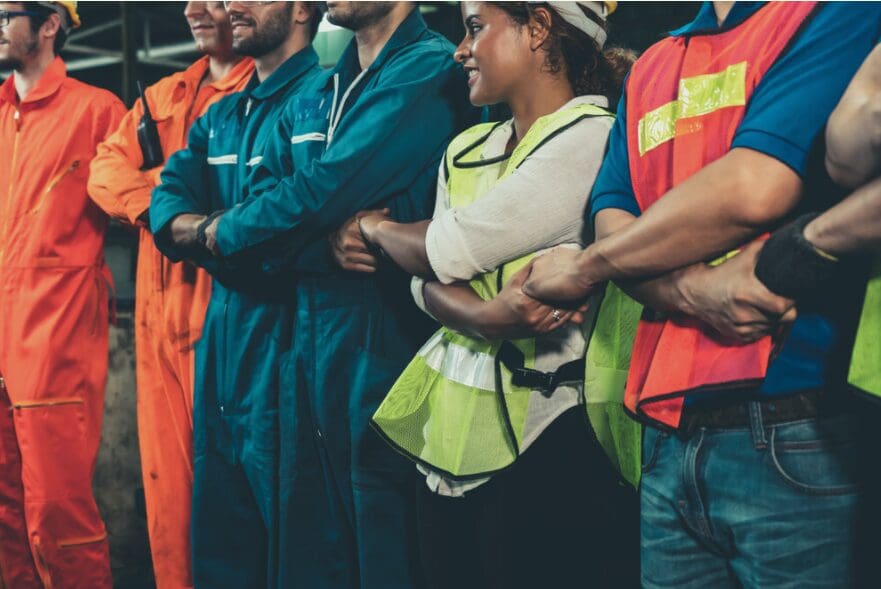 Working people across the United States have stepped up to help out our friends, neighbors and communities during these trying times. In our regular Service + Solidarity Spotlight series, we'll showcase one of these stories every day. Here's today's story.
The Texas Climate Jobs Project, a major new program at the Texas AFL-CIO, launched Tuesday with the publication of a 55-page report that sets the goal to create more than 1.1 million solid middle-class jobs in the coming years in wind and solar generation while protecting the livelihoods of workers transitioning from fossil fuel work. The report offers proposals aimed at "intersecting crises" of the pandemic, income inequality and the worsening climate crisis. It is the work product of a proactive group of 27 unions representing a cross section of the labor movement in Texas, including unions that include a range of energy industry workers.
"Texans are facing several converging crises: a changing climate that is hurting working people first and worst, skyrocketing income inequality, and deep racial injustice," said Rick Levy (TSEU/CWA), president of the Texas AFL-CIO. "Today, the Texas labor movement is coming together to endorse an historic proposal that would tackle these crises by creating good union jobs across our state and combating climate breakdown. As the unions that power the energy capital of America, we believe the Texas Climate Jobs Project can lead the way on transforming our economy….We must make sure that the workers who have powered this state for generations are not left behind."
Kenneth Quinnell
Mon, 08/02/2021 – 09:32