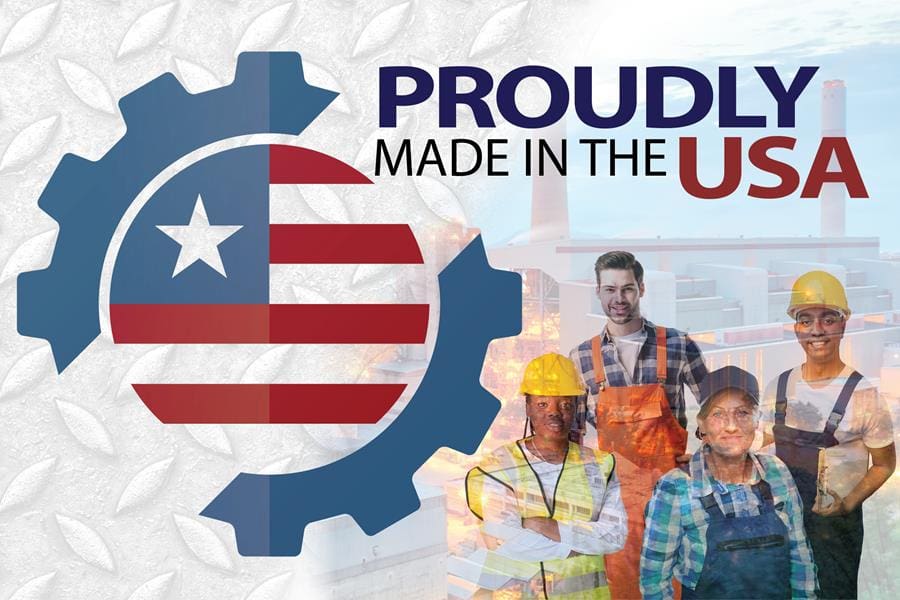 MAJOR VICTORY FOR IAM AS BIDEN ADMINISTRATION STRENGTHENS BUY AMERICA RULE: IAM International President Robert Martinez Jr. sent out a statement regarding the Biden administration's Buy American proposed rule, ensuring our nation's future is made in America by all of America's workers.
"President Biden's proposed rule increasing domestic content requirements, narrowing the use of waivers and expanding transparency, puts the 'American' back in Buy American laws, said Martinez. "The IAM has long sought these improvements, which when implemented, will make full use of taxpayer dollars to build back better U.S. manufacturing and U.S. manufacturing jobs."
WATCH: President Biden's Video on our manufacturing and economic future
Just a few days into his presidency, Joe Biden issued executive orders emphasizing the critical need to strengthen Buy American laws," continued Martinez. "A short time later, he announced the creation of the new Made in America Office. With today's announcement, the Biden administration again fulfills its promise to U.S. workers by proposing the most dramatic changes to Buy American laws in almost 70 years.
"The IAM looks forward to working with the Biden administration on its further efforts to strengthen Buy American laws and grow jobs right here in the United States."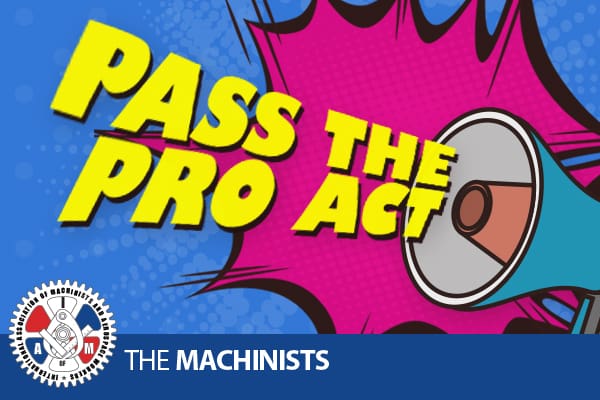 IAM INTERNATIONAL PRESIDENT MARTINEZ URGES SENATORS TO PASS THE PRO ACT: IAM International President Robert Martinez Jr. recently wrote a letter to the Senate urging them to pass the Protecting the Right to Organize (PRO) Act. 
"The PRO Act is a crucial piece of bold legislation that modernizes our federal labor law and establishes a process for mediation and arbitration to help the parties achieve a first contract," said IAM International President Robert Martinez Jr. "It protects workers' right to organize a union and bargain for higher wages and better benefits."
The IAM also joined the AFL-CIO and other affiliated unions on a letter urging U.S. Sens. Mark Warner (D-VA), Kyrsten Sinema (D-AZ), and Mark Kelly (D-AZ) to support and help pass the Protecting the Right to Organize (PRO) Act. The three senators are the last remaining Democratic senators who have not signed on to sponsor the bill.   
"Passage of the PRO Act is the top priority of the labor movement," reads the letter. "The PRO Act has also been endorsed by unaffiliated international unions and a wide variety of civil rights, religious, and environmental organizations. Strengthening outdated labor law is key to rebuilding the economy and restoring fairness to the workplace. We urge you to support this vital legislation."
TAKE ACTION: Tell Your Senators to Enact the Protecting the Right to Organize (PRO) Act
READ: Wichita labor rallies to support PRO Act, which would make it easier to join a union Wichita Eagle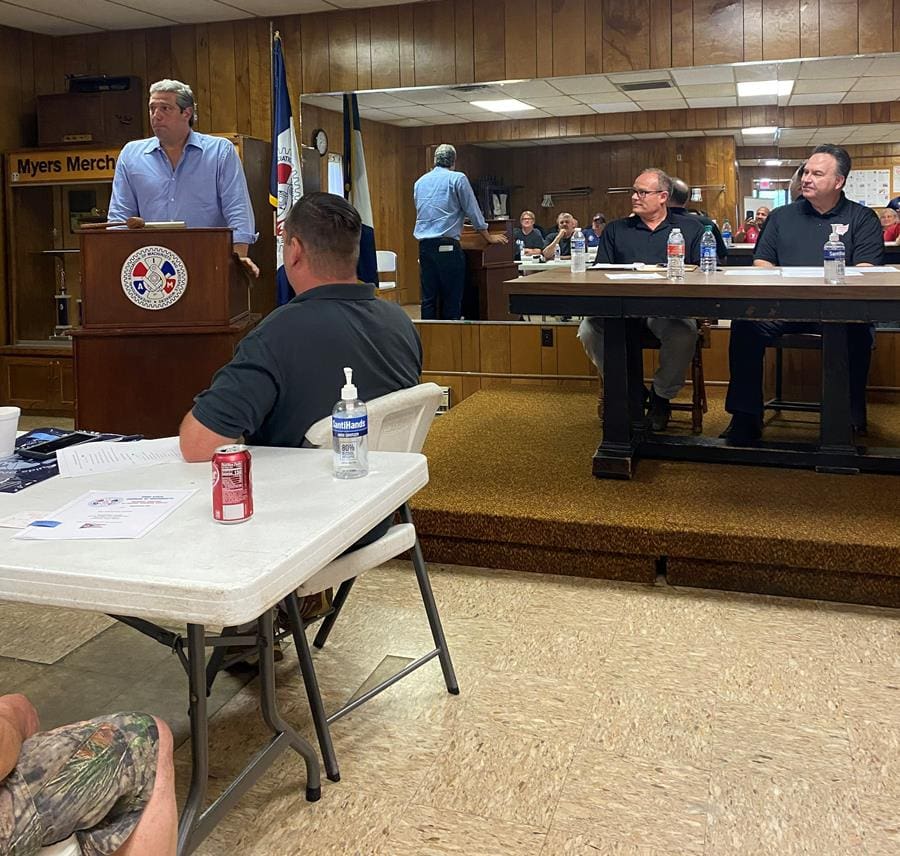 OHIO STATE COUNCIL OF MACHINISTS ROLL OUT POLITICAL ENDORSEMENTS: 
The Ohio State Council of Machinists endorsed U.S. Rep. Tim Ryan in Ohio's 2022 U.S. Senate race, Dayton Mayor Nan Whaley for Ohio governor, former state senator Nina Turner for Ohio's 11th Congressional District, and former U.S. congressman Dennis Kucinich for Cleveland mayor. The endorsement took place during the Ohio State Council of Machinists meeting. 
"The Ohio State Council of Machinists is proud to endorse Congressman Tim Ryan, a long-time friend of the Machinists Union and our membership in Ohio. Since being elected to represent Ohio's 17th district in 2003, Tim has proven himself a champion for working people. Tim understands the economic struggles of everyday people who work hard to put food on their table. He understands that labor unions play a key role in fighting against a rigged economy that only works for Corporate CEOs and leaves workers constantly fighting for a seat at the table. Our members want a U.S. Senator who will recognize the importance of working people speaking up together for respect in the workplace and fair wages.
"The Ohio State Council of Machinists is also proud to announce our endorsement for Dayton Mayor Nan Whaley for Ohio governor. Nan's leadership has helped the city of Dayton make the necessary economic gains to bring real change to the city. Nan's actions and experience will benefit all of Ohio. Our state needs someone who has their best interests at heart. She is the right candidate for these trying times. 
"Our state council is proud of our endorsement of former state senator Nina Turner for Ohio's 11th Congressional District. Nina is a true advocate for working families and will bring a clear voice to Washington for the constituents of the 11th Congressional District. She will be beholden to the people, not the corporate interests who work against the wishes of our families. Nina brings an extensive resume of fighting on the right side of workers' issues and will bring that fight to the halls of Congress.
"It is our honor to endorse our faithful friend, former U.S. Congressman Dennis Kucinich for mayor of Cleveland. It was an easy choice for our members to support Dennis. Whenever we needed Dennis to show up for our members, he was always there on the picket line or speaking up for our members in Washington D.C. and Cleveland. Dennis always puts people first and will lead the city of Cleveland to a brighter future for everyone.
"We look forward to mobilizing IAM members throughout Ohio to push these candidates across the finish line. It is clear we need candidates who have a vision that includes working men and women from the labor movement. Our nation has been through a tough period, and it calls for tough people on the national, state and local levels working together to create an economy that works for all."
The Ohio State Council of Machinists (OSCM) is an organization of 32 local unions that represent over 20,000 manufacturing, steel, automotive, aerospace and other workers across Ohio and West Virginia. On July 1, 2016, the West Virginia State Council of Machinists was affiliated into the Ohio State Council of Machinists.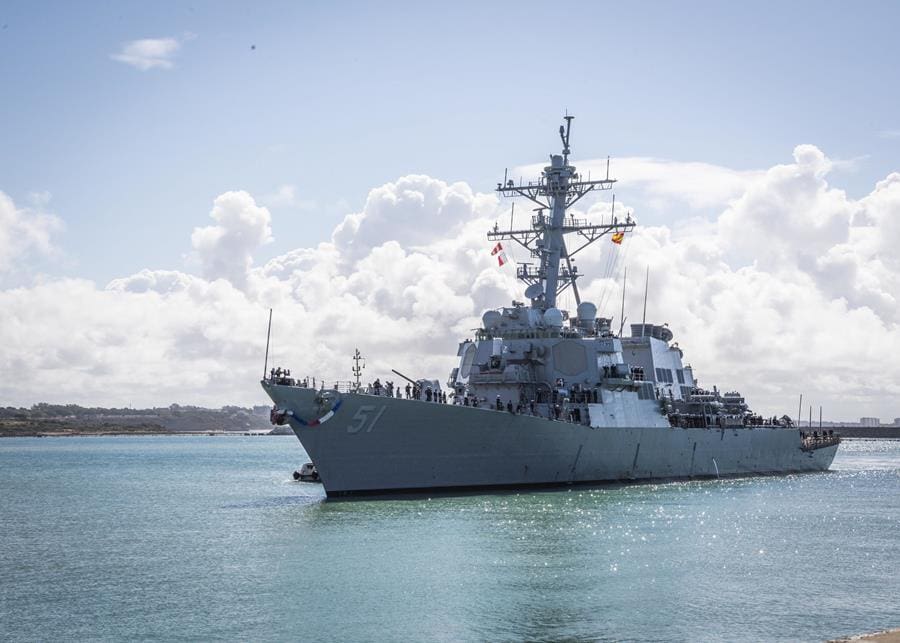 IAM APPLAUDS PANEL APPROVAL OF REP. GOLDEN'S MULTI-YEAR PROCUREMENT AMENDMENT FOR U.S. NAVY DDG-51 DESTROYERS: 
The IAM recently sent a letter to the House Armed Services Committee strongly supporting U.S. Rep. Jared Golden's (D-ME) amendment to the Fiscal Year 2022 National Defense Authorization Act (NDAA) for a new multi-year procurement (MYP) contract for Flight III DDG-51 destroyers.
This week, the House Armed Services Seapower and Projection Forces Subcommittee approved the Golden amendment that will allow the Secretary of the U.S. Navy to "enter into one or more multi-year contracts, beginning in the fiscal year 2023, for the procurement of up to 15 Arleigh Burke class Flight III guided missile destroyers."
The amendment will impact thousands of IAM members who proudly work at Bath Iron Works and in the shipbuilding industry across the United States.
A new contract for DDG-51 destroyers is essential to protect our nation's military advantage at sea, bolster our domestic industrial base, and maintain the high-quality jobs and skill level of the U.S. defense shipbuilding workforce.
"DDG-51 destroyers are proudly built by thousands of Machinists Union members at Bath Iron Works (BIW) in Bath, Maine," said IAM International President Robert Martinez Jr. "With the current MYP contract expiring in FY22, there is no scheduled ship procurement plan to ensure enduring workforce stability and skill retention. A new MYP contract is needed to ensure consistent funding for the DDG-51 program to equip our U.S. Navy properly and to promote the health of the U.S. shipbuilding industry, our domestic industrial base, and the highly skilled workforce on which it relies."  
"The multi-year procurement is paramount to the future of the shipyard and industrial base, focusing on workforce stability, in which LS6 has collaborated with BIW by supporting investments in recruiting, training, and efficiencies," said IAM Local S6 President Chris Wiers. "We are committed to this effort to prepare the next generation of shipbuilders and protecting job security for thousands of our members for years to come."
"This Multi-year Procurement contract will deliver DDG-51 Flight III ships to the Navy over the next five years, ensuring that we have the large surface combatant fleet that we need to remain competitive in the short term," said Rep. Golden. "And this multi-year contract will act as a bridge to the DDG-X that the Navy will need in the long term, by providing the stability and predictability needed to maintain the shipbuilding workforce. The preservation of this workforce is a matter of national security, and we just can't afford to lose these skilled shipbuilders."
The Machinists Union will be urging the full House Armed Services Committee to approve the measure when it's considered on Sept. 1.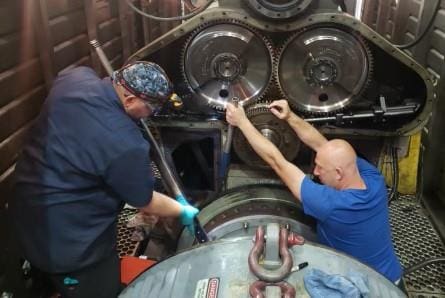 LOBBYING EFFORTS RESULT IN STRONG IAM DISTRICT 19 CONTRACTS WITH METRO NORTH, LONG ISLAND RAIL ROAD: IAM District 19 recently ratified two new agreements with Metro North and Long Island Rail Road. The new contracts are the result of the lobbying efforts of the IAM, several other transportation unions and members from around the country.
Because of this lobbying, the IAM has retained all the positions at Metro North and Long Island Rail Roads and now have ratified two contracts that brings IAM members current on wages and back pay. The MTA, the parent agency of both of these commuter railroads, received $14 billion to use for operations and maintenance through these lobbying efforts.
"This is great news for our members working for these commuter rail carriers," said Chief of Staff to the International President Richard Johnsen. "Our Legislative Department, staff and members have continued to fight for increased funding during these difficult times and it is great to see it come full circle in the form of a contract for our members. This is great for the workers and great for the riders who depend on them to keep these commuter trains moving."
"Our members have worked tirelessly during the pandemic, and I'm proud to say their union has worked tirelessly for them," said District 19 President J. Michael Perry. "They deserve to get some good news in the form of a contract. This is the very reason we lobby our representatives, so our members don't get left behind."
"I am proud to report this good outcome at a time when most of what we hear is bad news," said District 19 Directing General Chairman and Assistant to the President Andrew Sandberg. "This is only one way our members have benefited from our involvement in politics. When asked why we involve this union in politics, this is the reason; to help our members get the dignity and respect they deserve at work."
"We worked harder through the pandemic due to increased safety measures and the fact that at times, some members and fellow workers were sick or quarantined," said IAM Local 226 President Gabriel Debraz Jr. "Now that it seems we are recovering, we're happy to know that we will be getting the back pay and raises we deserve while going right into the negotiations."
"NY was hit hard with Covid-19," said IAM Local 753 Vice President T.J. Donohue. "We weren't sure what to expect. Most of our workforce was working from home in the worst part of it, not the IAM. We came to work every day. We kept the railroad running so that other essential workers could get to work like doctors and nurses, Firemen and EMS along with Police in New York City and the surrounding area. We seem to have reached the end of it now. We're happy that our Union was working for us and the MTA in Congress getting us the money we need to operate and keep our jobs. Included in that funding was a contract with back pay, thank you IAM."
"Coming out of the worst time in all of our careers, a time all MTA agencies are experiencing at least a 75 percent loss in ridership, we thought it would be business as usual and they would keep the money received in federal bailouts while we experience furloughs," said Local 754 President David Negus. "We're happy to see that this contract was brought to us, not just by our essential work throughout the height of the pandemic but also from the IAM's political work on Capitol Hill."
In May 2020, the IAM and other transportation unions sent a letter to congressional leaders calling for increased public transportation funding in future relief packages.
"It has become clear that this ongoing crisis is much more costly than previously anticipated, and that public transportation will need another significant infusion to remain operational for the foreseeable future," the letter states. "Fifteen of the largest public transit agencies in the country recently sent you a letter projecting deficits as high as $8.9 billion due to lost farebox receipts, decreased tax revenue, and increased costs associated with the pandemic."
This scenario reflects the unprecedented conditions brought upon by the global pandemic. Both carrier's finances were decimated while IAM members continued to work and made the necessary changes to keep riders, management and themselves safe.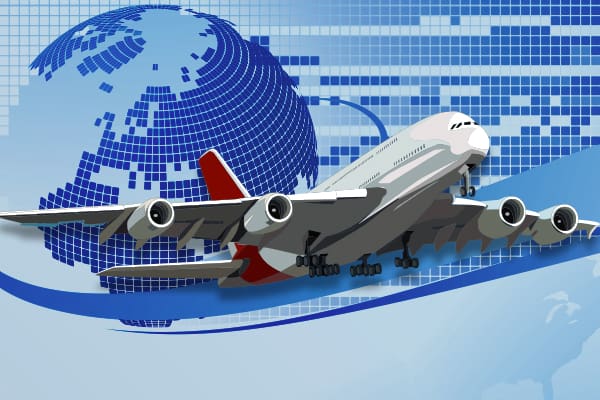 IAM TRANSPORTATION DEPARTMENT PARTICIPATES IN AVIATION LABOR RECOVERY ROUNDTABLE: Chief of Staff to the International President Richard Johnsen, along with a coalition of aviation labor leaders, recently participated in an Aviation Labor Recovery Roundtable call with Federal Aviation Administration Administrator Steve Dickson and U.S. Transportation Department Deputy Secretary Polly Trottenberg.
The main topics discussed were airline workforce shortages that result in flight cancelations, delays, and passenger frustrations.
"There needs to be a sense of urgency from the airlines to staff their workforce at every position properly," said Johnsen. "The airlines were granted billions of dollars in federal relief from this administration to address these problems, and they must act now."
Sen. Maria Cantwell (D-WA) wrote a letter to each airline demanding answers to the workforce shortages.
"I thank Sen. Cantwell for demanding answers from the airlines and this administration for setting up and participating in this call to address this serious issue," added Johnsen. "Too many airline employees are overworked and fatigued and there have also been too many instances where they have been the victims of violent behavior from unruly passengers. The IAM will continue to lead the fight for the safety and well-being of all airline employees."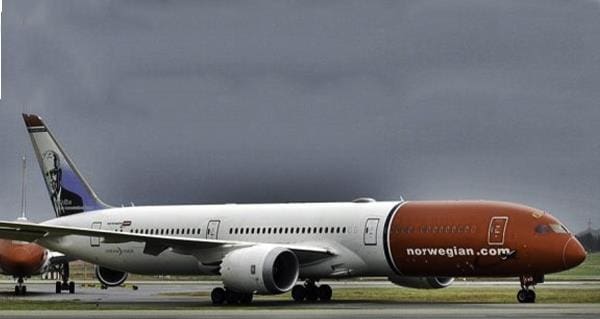 FAIR AND OPEN SKIES ACT WILL PROTECT U.S. AIRLINE INDUSTRY: The IAM joined a coalition of labor organizations to call on Congress to support the "Fair and Open Skies Act" introduced by U.S. Rep. Peter Defazio (D-OR). The legislation, among other things, would give the Department of Transportation (DOT) the authority needed to protect the wages, benefits and working conditions of US aviation workers by not permitting foreign airlines to operate in the US if such carriers utilize a "flag-of-convenience" business model, which has shown to undermine US aviation workers' terms of employment and distort market competition.
"The Fair and Open Skies Act would give the DOT the authority it needs to protect wages and working conditions," said Richard Johnsen, IAM Chief of Staff to the International President. "To avoid important employment, tax and safety regulations of its home country, or otherwise undermine labor standards also undermines the American Aviation worker. This pro worker legislation will protect against that."
Flag of convenience carriers are foreign air carriers established in a country other than the home country of its majority owner. This is done in order to avoid regulations of the home country, which undermines labor standards in the industry, and in the countries where the flag of convenience carrier operates.
Norse Atlantic Airways, the successor to the recently extinct Norwegian Air Shuttle, has been introduced as the latest foreign carrier to utilize the flag-of-convenience model. The airline plans to begin US operations this December.
The maritime industry understands the damage the flag of convenience business model can have on working people. When this business model began in the maritime industry, it destroyed an industry once known for good jobs. Non-U.S. workers from countries with non-existent safety and labor standards now face horrendous working conditions and poverty wages.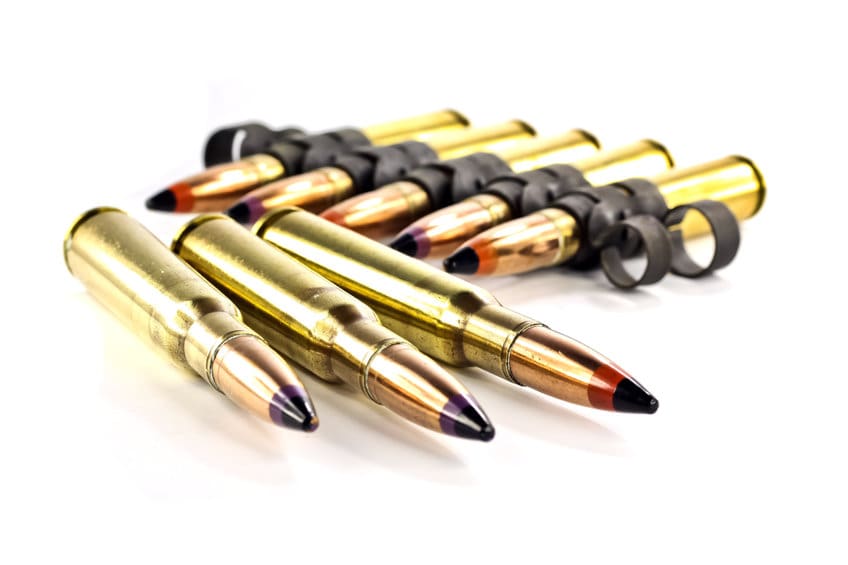 MACHINISTS UNION FIGHTING FOR LOCAL 778 MEMBERS AT MISSOURI OLIN WINCHESTER AMMUNITION PLANT: IAM International President Robert Martinez Jr. recently sent a letter to U.S. House and Senate appropriators, urging them to reject a Biden administration budget proposal that would cut funding for U.S. Army ammunitions and threaten the jobs of IAM Local 778 members at the Olin-Winchester Lake City Army Ammunition Plant (LCAAP) in Independence, MO.
Martinez urged Congress to increase funding for the Independence facility which manufactures the Army's 5.56 mm, 7.62 mm and .50-caliber rifle ammunition.
"The Administration's FY22 budget unwisely includes a 30 to 50 percent reduction in these munitions compared to the FY21 appropriated levels. The impact of these proposed cuts would be crippling to this highly-skilled workforce, reducing the current workforce of 1,700 by at least 450-550 employees," Martinez wrote in the letter. "If these cuts are allowed to occur the Army would lose years of ammunition production expertise overnight. The decision to reduce this capacity would be highly inefficient, as the loss of workforce skills and production capacity would take years to rebuild when the Army decides to ramp up ammunition acquisition in subsequent years."
A president's budget request is often seen as a "wish list" of sorts that Congress can choose for guidance, or reject.
Martinez's letter was sent to House and Senate leaders, including Sens. Roy Blunt (R-Mo.), Josh Hawley (R-Mo) and Rep. Emanuel Cleaver (D-Mo.)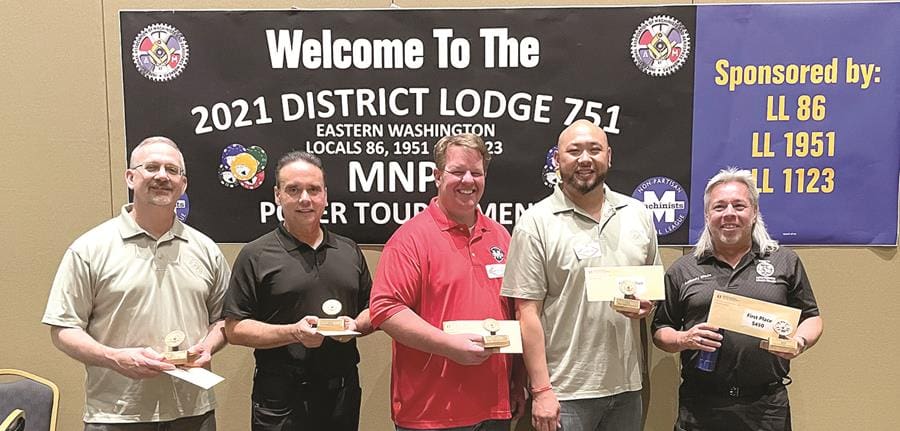 WASHINGTON MACHINISTS COUNCIL AND IAM LOCALS IN EASTERN WASHINGTON STATE SPONSOR POKER TOURNAMENT TO RAISE MONEY FOR MNPL: Participants were dealt an evening of fun as Eastern Washington State Locals sponsored a poker tournament to raise money for Machinists Non-Partisan Political League (MNPL) on June 17. The fundraiser was in conjunction with the Washington Machinists Council, which held its first in-person meeting since COVID began. Donations were still coming in, but it appeared to raise more than $4,000.
The event at the Northern Quest Casino gave members a chance to catch up with other members from various employers and locals, while raising money for the political arm of our Union.
Members from all three Eastern Washington Locals 86, 1951, and 1123 worked together to ensure it was a success. 
Article written and provided by Connie Kelliher, IAM District 751.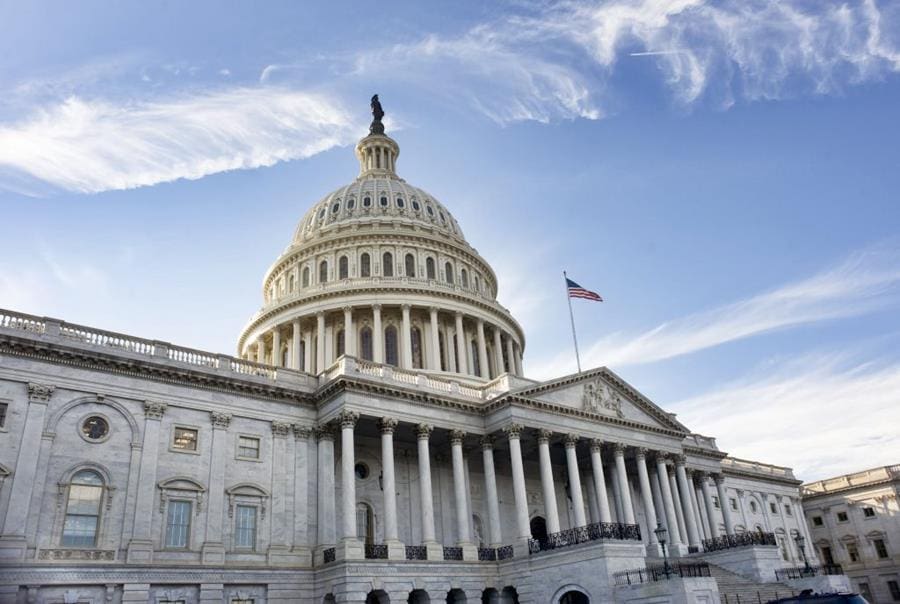 FEDERAL WORKERS ALLIANCE REQUEST BIDEN-HARRIS ADMINISTRATION TAKE URGENT ACTION: Members of the Federal Workers Alliance (FWA), an alliance of more than 30 national unions that collectively represent more than 300,000 federal workers across the country, to request that the Biden-Harris Administration take urgent action to restore order and functionality to the Federal Labor Relations Board (FLRA). It is our request that the Biden Harris Administration send immediately to the Senate a nomination for FLRA Member to accompany the nomination of Ernest W. DuBester as FLRA Chairman.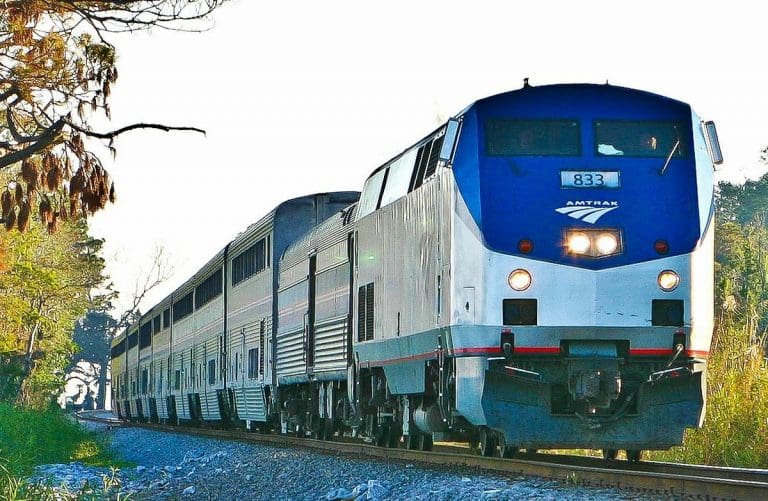 PRESIDENT BIDEN, SENATE AGREE ON INFRASTRUCTURE BILL: The Biden Administration has come to an agreement with a bipartisan group of Senators on a $550 billion infrastructure bill, which includes $66 billion for rail – the vast majority of which will go towards passenger rail. If passed, this would mark the single largest investment in passenger rail that the country has ever made. The bill has so far passed a procedural vote in the Senate, but final passage and the House still need to weigh in. The bill is expected to include various Transportation Communications Union (TCU/IAM) priorities that the union has pushed for on Capitol Hill, and the investments should create hundreds – if not thousands – of new jobs for TCU/IAM members across the country.
Read: A Look at What the Bipartisan Infrastructure Deal Would Do The New York Times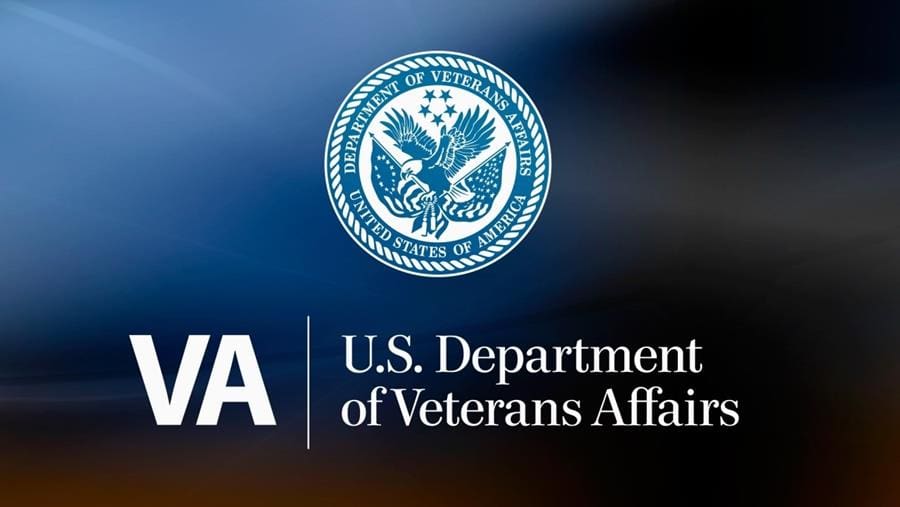 NFFE-IAM WINS FAVORABLE SETTLEMENT WITH THE DEPARTMENT OF VETERANS AFFAIRS REVERSING DANGEROUS POLICIES THAT LIMITED EMPLOYEE INPUT: The National Federation of Federal Employees (NFFE-IAM) claimed another victory in reaching a favorable settlement with the Department of Veterans Affairs (VA) regarding its implementation of Trump administration Executive Orders and litigation concerning restrictions on representation rights for Title 38 employees. This settlement comes in the wake of NFFE's recent success in compelling the VA to reinstate the agency's previous Labor Master Agreement, first ratified in 2011, effective now through the next two years.
"NFFE is pleased with the result of this settlement, as it restores critical rights to union workers at the VA and allows them to operate under their previously negotiated labor contract, which pre-dated the last administration," said NFFE-IAM National President Randy Erwin. "After the last presidential administration imposed a fiercely anti-labor collective bargaining agreement, this settlement brings to a definitive end the unjust and dangerous policies at the VA."
The settlement ensures that the NFFE-represented VA workers' collective bargaining agreement is now in effect until July 6, 2023. Various agreements associated with the contract are in effect is well. Separately, today's agreement settles all litigation cases stemming from multiple Trump Executive Orders, resulting in several favorable outcomes. This includes restitution to unions for time and expenses lost while working on Official Time on behalf of the VA. The settlement also restores Official Time for Title 38 employees, which is provided under law to allow medical professionals and clinicians with the right to provide input over working conditions and other matters.
"Nurses weren't permitted to have representation and now they are getting that back. They have the right again to say, 'this is what I need to be safe while I work' or 'this is how I think patient care can be better' based on their lived experience," said NFFE-IAM VA Council President Jeff Shapiro. "Having all the rights and protections of a union is more important than ever during a pandemic. With this global deal, Secretary McDonough is showing he respects our absolutely critical workforce, values their input, and wants to help VA be the best it can be." 
"When Official Time was taken away from Title 38 nurses and other practitioners, morale for healthcare practitioners at the VA suffered, and transparency was lost," Erwin continued. "Over the past several years, VA medical professionals and staff endured a trampling of their workplace protections as they carried on and provided outstanding care for our nation's veterans. With this settlement, VA caregivers again have input over their ability to treat their patients effectively and efficiently, bringing VA patients closer to those who care for them. This is a huge victory today, especially our nation's veterans."
The post Biden Administration Strengthens Buy America — Pass the PRO Act — Funding for U.S. Navy DDG-51 Destroyers Approved by House Panel appeared first on IAMAW.