Service + Solidarity Spotlight: UNITE HERE Members Join Massive Rally for Voting Rights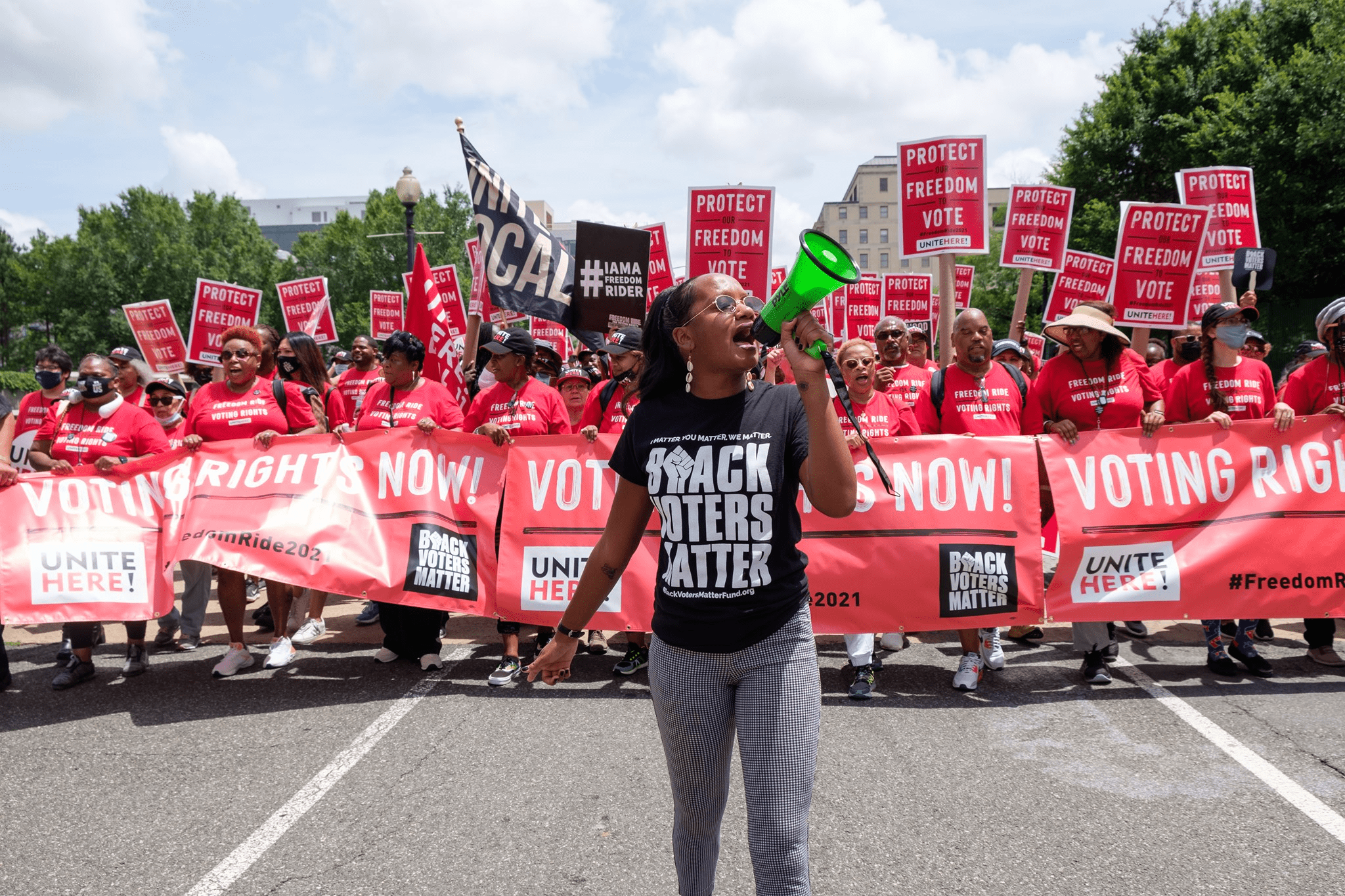 Working people across the United States have stepped up to help out our friends, neighbors and communities during these trying times. In our regular Service + Solidarity Spotlight series, we'll showcase one of these stories every day. Here's today's story.
UNITE HERE members from across the country converged on Washington, D.C., last weekend for a Black Voters Matter rally demanding the U.S. Senate protect the right to vote. Alarmed by voter suppression laws targeting people of color that are sweeping the nation, UNITE HERE mobilized 1,500 hospitality workers by bus from 21 states to D.C. as part of the Freedom Ride for Voting Rights. Saturday's demonstration culminated nine days of Freedom Ride actions nationwide as buses launched from the deep South, Southwest and other parts of the country to champion voting rights and democracy reform.
"Voting is fundamental to working people's power. This is a fight we're not backing down from—people's lives and futures are at stake. No one should ever underestimate the determination of the people. We call on Congress to take bold action and deliver the protections we need at the ballot box," said UNITE HERE International President D. Taylor.
Kenneth Quinnell
Wed, 06/30/2021 – 08:51