Women's History Month Profiles: Joannie McDuffey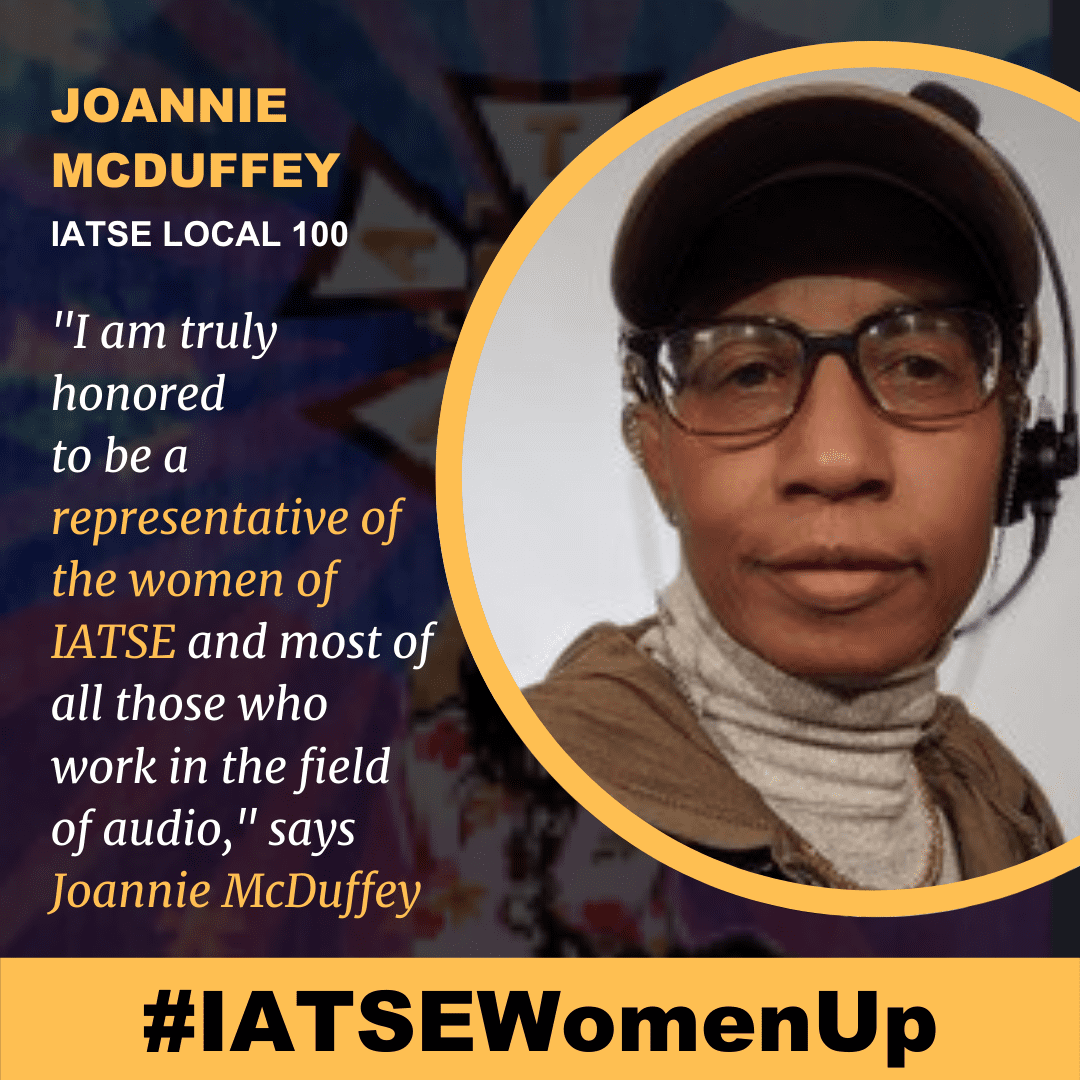 This year, for Women's History Month, we're taking a look at a group of leaders who are currently active making women's history across the labor movement. Check back daily for a new profile and meet some of the people working to improve not only their community, but also to improve conditions for working people across the country. Today's profile is Joannie McDuffey.
McDuffey has been a Theatrical Stage Employee (IATSE) Local 100 member since 2017. "Joannie is a dedicated hardworking A2 who is a pleasure to work with. I am proud to have her represent Local 100 in celebration of Women's History Month," said Local 100 President Greg Calvin.
Kenneth Quinnell
Sat, 03/20/2021 – 10:36