Women's History Month Profiles: Samantha Dulaney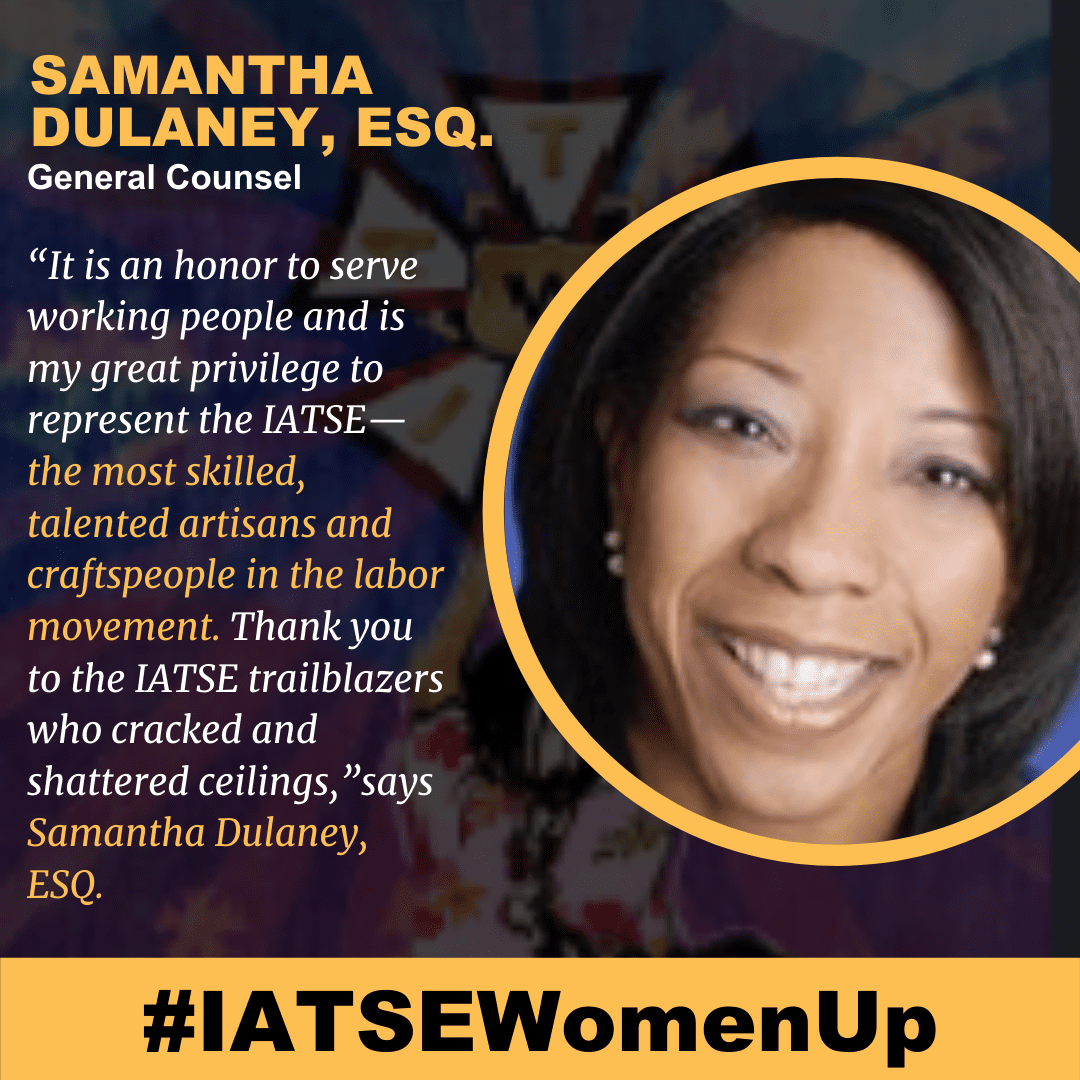 This year, for Women's History Month, we're taking a look at a group of leaders who are currently active making women's history across the labor movement. Check back daily for a new profile and meet some of the people working to improve not only their community, but also to improve conditions for working people across the country. Today's profile is Samantha Dulaney.
In 2008, Dulaney was appointed IATSE in-house counsel, and in 2014, became general counsel. She is the first woman to hold this post.
Kenneth Quinnell
Mon, 03/22/2021 – 07:30