Black History Month Profiles: Karen Thomas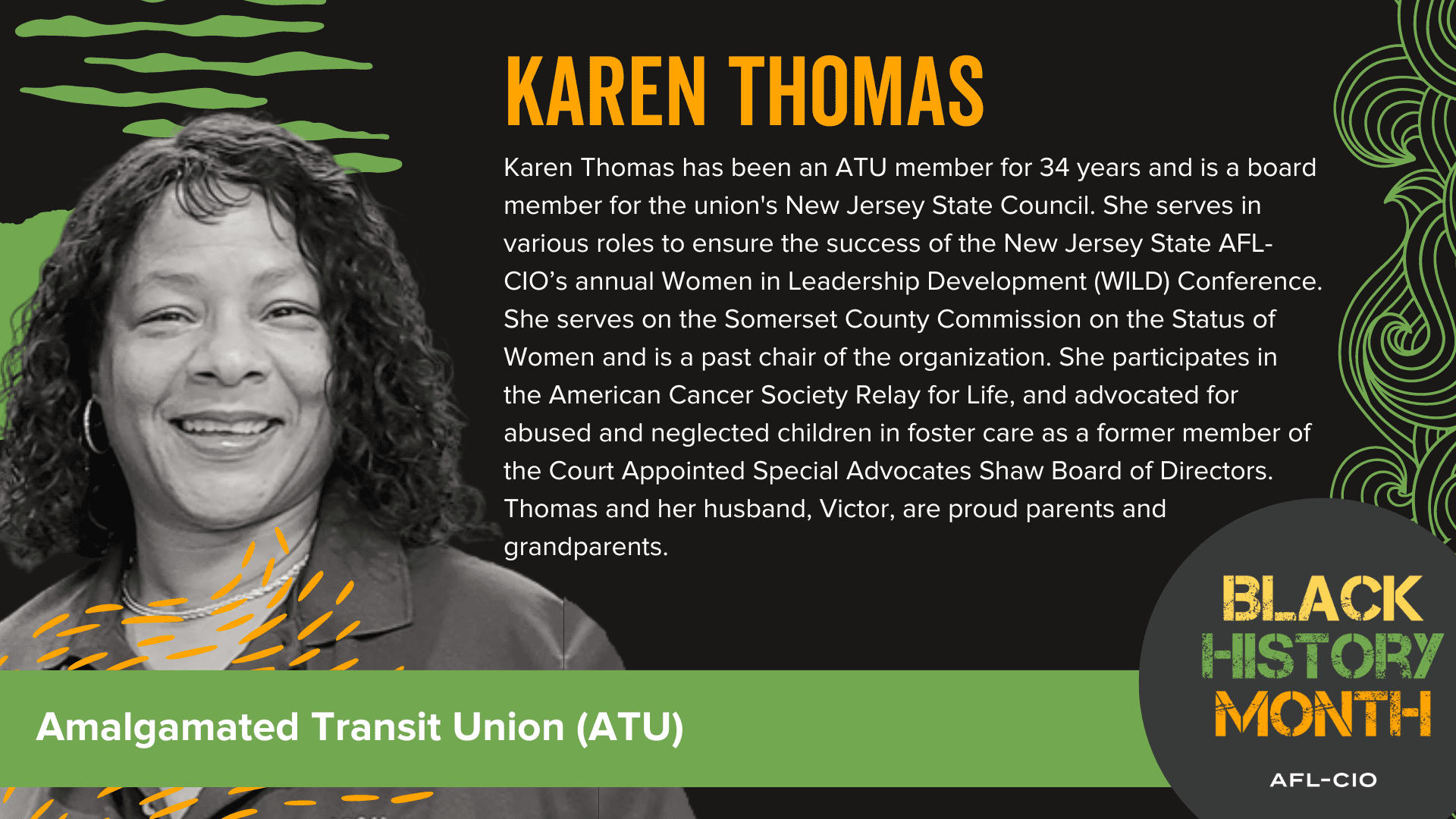 This year, for Black History Month, we're taking a look at a group of leaders who are currently active making Black history across the labor movement. Check back daily for a new profile and meet some of the people working to improve not only their community, but also to improve conditions for working people across the country. Today's profile is Karen Thomas of the Amalgamated Transit Union (ATU).
Karen Thomas has been a member of the Amalgamated Transit Union (ATU) for 34 years and is a board member for the union's New Jersey State Council. She serves in various roles to ensure the success of the New Jersey State AFL-CIO's annual Women in Leadership Development (WILD) Conference. She serves on the Somerset County Commission on the Status of Women and is a past chair of the organization. She participates in the American Cancer Society Relay for Life, and advocated for abused and neglected children in foster care as a former member of the Court Appointed Special Advocates Shaw Board of Directors. Thomas and her husband, Victor, are proud parents and grandparents.
Kenneth Quinnell
Fri, 02/03/2023 – 09:59