Service + Solidarity Spotlight: UNITE HERE Local 11 Celebrates Serving 3 Million Meals to the Community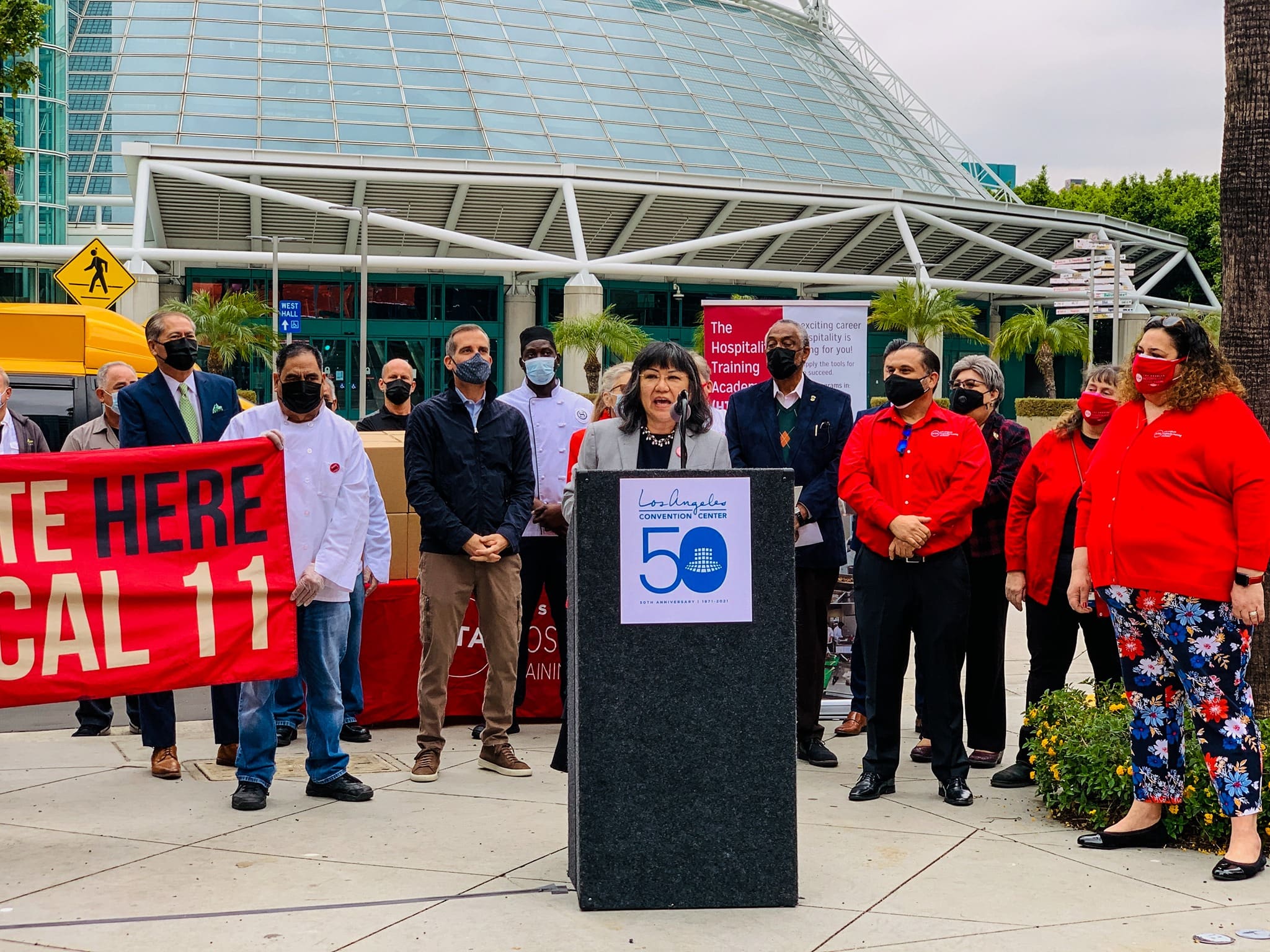 Working people across the United States have stepped up to help out our friends, neighbors and communities during these trying times. In our regular Service + Solidarity Spotlight series, we'll showcase one of these stories every day. Here's today's story.
On March 3, Hospitality Training Academy and UNITE HERE Local 11 hospitality workers (pictured above), in partnership with local Los Angeles hotels and event venues, celebrated an incredible milestone of 3 MILLION meals served through their "Serving Our Community" program.
The visionary program was launched during the pandemic to help bring meals, which have been a lifeline through the now yearlong pandemic, to approximately 10,000 homebound seniors, people experiencing homelessness and low-income families. By partnering with the Los Angeles County Federation of Labor and the city and county of Los Angeles, the program also provided more than 1,000 jobs to recently laid-off union and nonunion hospitality workers, including taxi drivers who serve as the delivery drivers.
Kenneth Quinnell
Mon, 03/15/2021 – 08:36