Congratulations to IAM Local 639 member Donna Lucas for being featured in the 2021 IAM Calendar. Donna is an electrical installer at Bombardier/Learjet in Wichita, KS. Thank you, Donna, you rock, and we appreciate your participation and your membership! Anyone can order a copy of the 2021 IAM Calendar featuring winners of the 2020 IAM photo contest at goiam.org. $2 of every calendar sale is a donation to the IAM's favorite charity, Guide Dogs of America.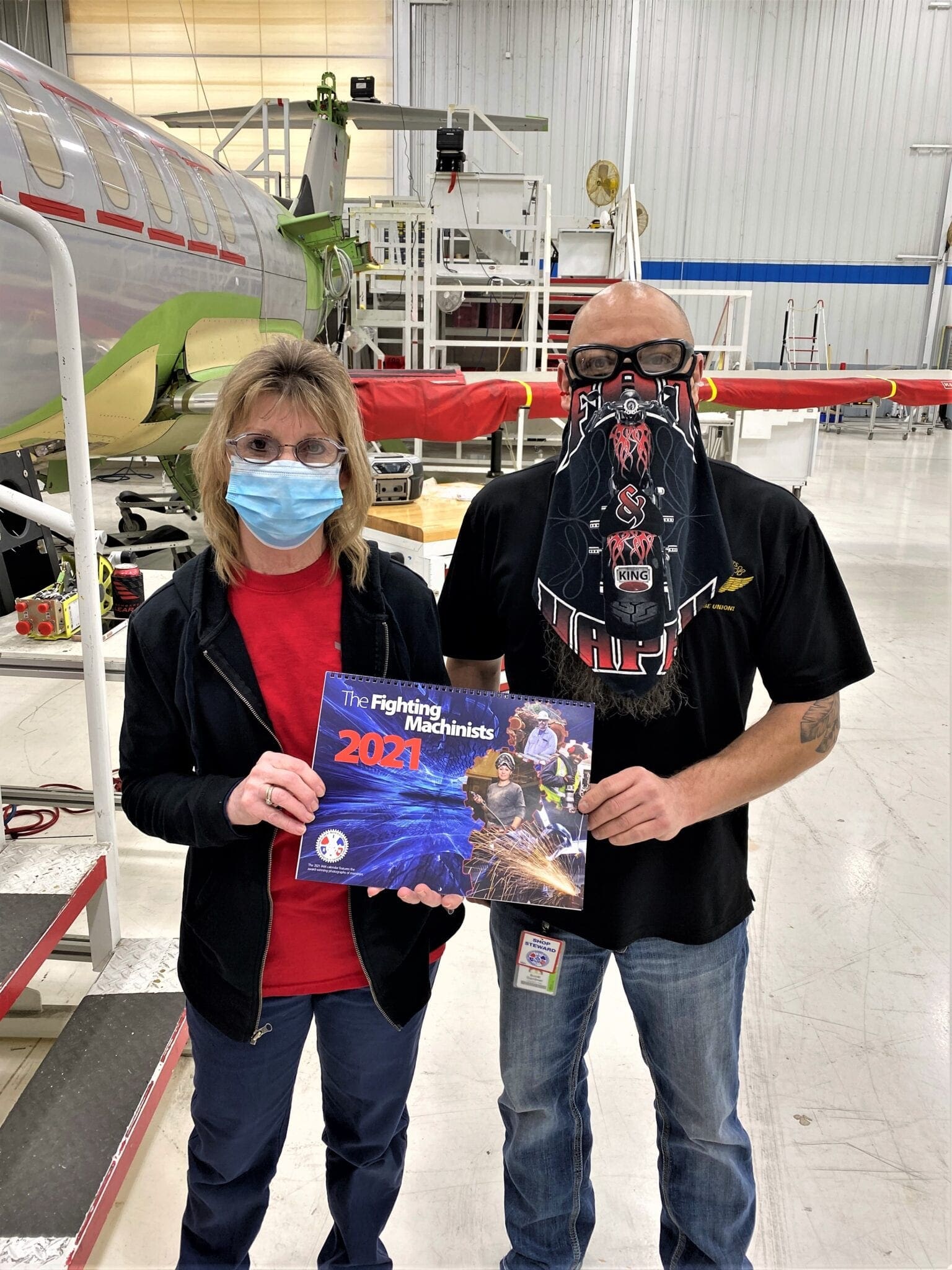 On the right, Local 639 member Donna Lucas – On the left, District 70's Communications Representative, Scott Gardner.
Special thanks to District Lodge 70 President and DBR, Cornell Beard for taking the photo!